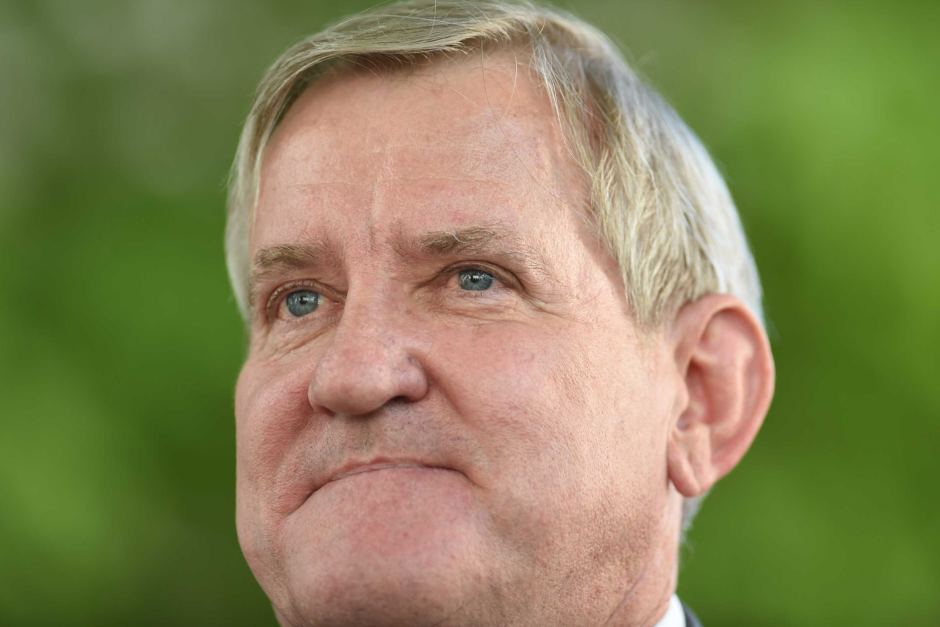 Federal Resources Minister Ian Macfarlane says he has not accepted Queensland Government 'offer'
Federal Resources Minister Ian Macfarlane denies he has accepted an offer from the Queensland Labor Government to become the state's resources investment commissioner.
Mr Macfarlane announced last month he would not contest the next federal election and late last year, he failed in a bid to defect to the Nationals.
Earlier today, Queensland Premier Annastacia Palaszczuk said Mr Macfarlane had applied for the public advertised position of Queensland Resources Commissioner and would have a lot to contribute.
"It is no secret that Mr Macfarlane has said that he will not be standing at the next election," she said.
"Mr Macfarlane is one of the longest-serving federal resources ministers that Australia has seen.
"I believe that he has a lot to contribute and Mr Macfarlane has applied for the job."
Ms Palaszczuk said Mr Macfarlane was not approached by anyone from the State Government for the role, which would be filled soon.
"The Queensland Government would want to see that position filled quickly and we would like whoever is successful in that role to actually start as soon as possible," she said.
"It's a very important position — it's one that my government is taking extremely seriously, and like I said — it's no secret that he has applied."
'First responsibility' is to represent the people of Groom
However, Mr Macfarlane has since issued a statement saying media reports he had accepted a statutory role with the Queensland Government were incorrect.
"As the longest-serving resources minister in Australia, I am very keen to continue to build on my expertise outside Parliament, especially in a manner that will allow me to use my experience and my extensive contacts in the bipartisan manner that has always characterised my time in politics," the statement read.
"Australia is a resources and energy superpower and Queensland in particular has great opportunities to build on our strong resources foundation in the mineral and natural gas sectors, and I look forward to playing a part in growing the resources sector, the jobs and the economic growth that comes with that.
"I congratulate the Queensland Government on its plan to establish a resources investment commissioner, to continue to build Queensland's advantage in the globally competitive resources sector.
"I thank the Queensland Government for its offer — however my first responsibility is to continue to represent the people of Groom, and to continue to support the Turnbull Government in delivering good government for the people of Australia.
"My next step will be taken after this Parliament is dissolved and I look forward to future opportunities to apply my experience to new challenges."
Mr Macfarlane said earlier today he was leaving politics because his skills were wasted on the backbench and it was time to move on.
"I'm not going to be, as I say, a passenger in politics and if I'm not involved in Cabinet with my depth of experience and knowledge, I need to use that somewhere where it's going to be of value," he said.
"Quite frankly I thought that I probably have done all I could and sitting on the backbench wasn't an option for me."
Mr Macfarlane has served almost 18 years as the federal Member for Groom on Queensland's Darling Downs.
Source ABC News