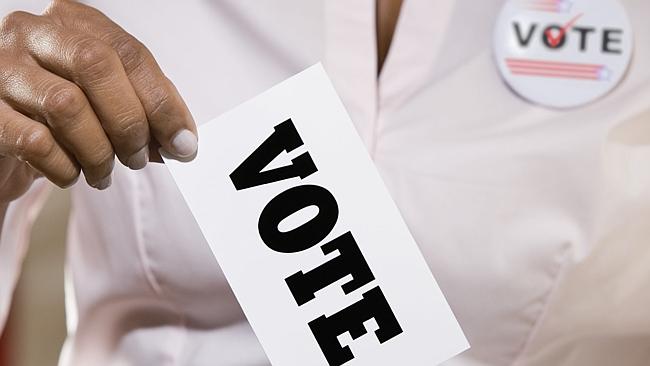 Election 2016 : Moreton Bay Regional Council Mayor Candidates their views and commitments
With more than 400,000 residents, Moreton Bay Regional Council is the third-largest local government area in Australia, behind only neighbour Brisbane and the Gold Coast.
It was established in 2008 with the merger of the Pine Rivers and Caboolture shire councils and the Redcliffe City Council.
Allan Sutherland, the mayor of Redcliffe at the time of the merger, was a strident opponent of the amalgamation and once pushed a wheelbarrow, containing a petition against amalgamation, 42 kilometres from the bayside city to Queensland's Parliament House.
Still, he was elected as Moreton Bay's inaugural mayor and was re-elected in 2012.
Cr Sutherland faces five opponents – former Redcliffe mayor Barry Bolton, former LNP Nudgee MP and anti-fluoride campaigner Jason Woodforth, real estate agency managing director Dean Teasdale, local Greens convenor Shayne Hogan and former Caboolture Shire councillor John McNaught.
Fairfax Media asked five questions of all candidates. Their answers are listed in the order they will appear on the March 19 ballot paper.
If elected, what would you aim to do in your first 100 days?
Barry Bolton
Ensure that UnityWater vastly improve its attitude to the residents of MBRC and also justify its excessive charges, which far exceed the actual cost per litre.
Provide detailed accounting of how all charges are valuated especially the salary and annual bonus paid to the CEO .
Also, how can it be justified paying nearly $10,000 per month for Jim Soorley to chair UnityWater meetings?
Jason Woodforth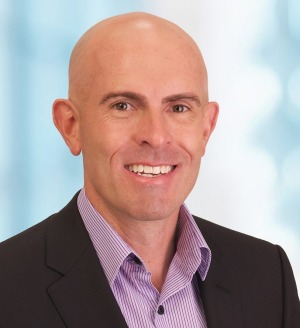 Firstly, continue to deliver for the region what is working and what is needed and in the pipeline.
There will be many new councillors this election and they will be keen to put forward their thoughts and ideas for their divisions.
So immediate meetings with councillors, key stakeholders, business, community groups and residents.
We need to create a new action list and check the current list, and from them create immediate "action" for the region.
Mayor Allan Sutherland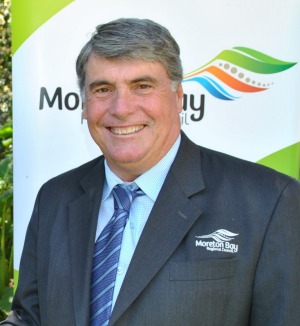 Prepare the next budget with a focus on strong financial management and curtailing rates to around CPI.
No matter what happens at the election, there'll be five new faces (out of 13) due to some councillors retiring.
This presents a good opportunity to get fresh ideas into council, but it's also a huge risk to economic stability.
It's important to vote for someone who has the leadership and experience running a council of this size.
Dean Teasdale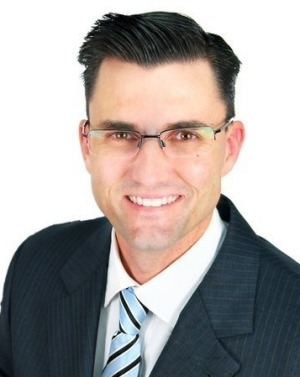 I have a growing list of priorities to achieve in the first 14 days. There is no time to waste.
They include:
A budget review.
Finding office space within local community buildings for the 12 councillors.
Appointing a community board member to UnityWater.
Commencing the roll out of kerbside clean-up to the region.
Giving the community more say in setting the priorities.
Providing real support to community organisations.
Shayne Hogan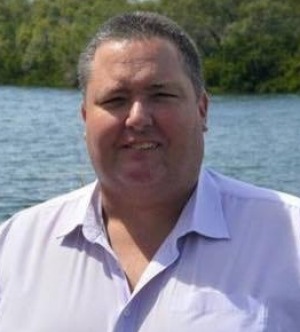 My first thing would be to put an instant three-year freeze on rates and water and look at ways to reduce cost to the residents.
I would also employ a university qualified economic and business development manager with a proven track record to get local business performing better and to bring new industry to the region.
More industry creates more employment.
John McNaught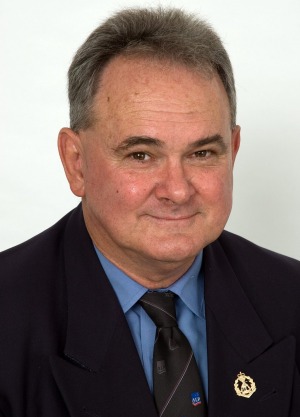 Prepare for the first budget, which takes some months to formulate.
There will be items to be considered in the first budget of the new council.
Some items have been approved for funding in the previous council from pre-planning, which is always expensive due to the consultants preparing reports and detailed plans.
Why do you love Moreton Bay?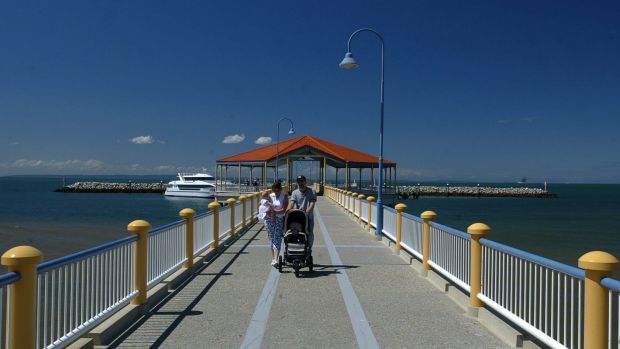 Barry Bolton
The people, climate, ambience and beaches.
Jason Woodforth
The region has so much to offer, and as a family we use so much if it and have done over the decades.
The beaches, parks, play grounds, shopping centres, golf courses, fishing, and entertainment and dining venues, the region really does have much to love about it and will only offer more as it grows.
Mayor Allan Sutherland
Because it's my life.
I grew up here, going fishing, swimming in the ocean, riding my bike, playing in trees and going for Sunday drives.
I raised my family here.
It's somewhere I will always love and always fight for.
I want to give the people who live here the best quality of life possible.
That means good local roads, beautiful parks and picnic areas, nice playgrounds and world-class infrastructure.
Dean Teasdale
I do love Moreton Bay. I'm standing up for our community to make a contribution so it becomes a better place. I have a strong and vested interest in ensuring it's a great place to live, work and visit.
We have a great lifestyle on offer here to enjoy for us and our visitors. From the bush to bay it's all great.
Shayne Hogan
My family fell in love with the region the second we arrived nine years ago.
It has everything you would ever need, beautiful beaches, shopping, close to the city and airports, great attractions and events.
I love the fact you don't have to drive far to see national parks and native animals.
John McNaught
Moreton Bay Regional Council area has been my home for 33 years and I have found all parts of the region to be great to live in.
The region has an abundance of lifestyle cultures appealing to varied population desires.
If people reside in one part and enjoy their life they are able to travel within our region to enjoy other environments.
What is the main problem in Moreton Bay that needs to be addressed as a priority?
Barry Bolton
UnityWater and that each of the previous local authority areas have lost their unique identities.
Jason Woodforth
There are many issues facing the region as it grows and one of them is around planning for the future, ensuring that the infrastructure meets tomorrow's needs, not yesterday's.
We see it all too often and the road network is a classic example, roads and overpass's that needed upgrading a decade ago still in their same state causing gridlock every day.
Roads and infrastructure will form just one of the many priorities.
Mayor Allan Sutherland
Delivering a major university with public access library and community facilities.
With 420,000 residents and a small university campus of 800 students, we have a problem.
Our higher education rates are half the national average.
Yes, it would be easy to wait for other governments to do something in 20 years time, but that's not me.
I want to make a difference.
Education has the power to change people's lives – they just need the opportunity.
Dean Teasdale
Growth. We live in one of the fastest growing regions. This presents both challenges and opportunities.
Council has been on a path of centralisation of services and a disparity in service delivery across the region has emerged.
Libraries have been closed and the footprint of council in our community has shrunk.
This trend has to stop.
A growing council should provide more services not less. We have to set a path towards a better region.
Shayne Hogan
I think the cost of living, the lack of support for local business, the huge unemployment rate, lack of support for people with disabilities and the homeless, roads and foot paths, lack of care for the environment, lack of indigenous support, support for families doing it tough and better support for community groups.
I want to work on all of these plus put at least one member of council on the Unitywater board.
John McNaught
Honesty and the manner in which residents have not been included in their council's managing of their region.
The debt has to be investigated and, once known, actions put in place to remedy any problem.
I believe our community has lost confidence in the current council and its ability to formulate a cohesive plan.
The flood mapping on the council website was not made known to the residents before the plan was adopted.
What is your favourite spot in Moreton Bay?
Barry Bolton
The beaches.
Jason Woodforth
I'd have to share this title around the region with the many spots we have used over the years and still do.
As our sons were growing up, we frequented often the Centenary Lakes BMX track or the play grounds and beaches around Redcliffe and Bribie Island.
We dine around various locations within the region and enjoy them all.
The region really does have a lot to offer and we enjoy so much of it.
Mayor Allan Sutherland
My home. They say home is where the heart is and I think there is a lot of truth to that saying.
I love this region. It's my home and it's always been my home.
I love everything from the rolling hills of Samford, Dayboro and Woodford, to the charming seaside villages of Bribie Island, Toorbul, Deception Bay and Redcliffe.
I love this region, I believe in it and want it to grow and prosper.
Dean Teasdale
Wow, I have to pick just one.
Having had the opportunity to travel I really do appreciate what a great place we live in.
On the weekend, I like to spend time at one of the many markets that are on offer throughout the region.
I also like to be spend time by the water and in our region that could mean being at beach or by river or dam.
Shayne Hogan
I love the Pumicestone Passage.
I really enjoy sitting on the edge of the water while the kids swim and have fun on the beach.
We also love going for bush walks and seeing all the wildlife.
So far, most of these areas are unspoiled and I want to keep it that way.
John McNaught
My favourite spots in the Moreton Bay Regional area are the beaches, rivers, creeks, hinterland and home.
The region has such varied and exciting areas it is difficult to narrow it down to one spot.
What do you drive past two to three times a week and say "If I'm elected I am going to fix that?"
Barry Bolton
The only thing that adversely affects Redcliffe is mosquitoes.
Jason Woodforth
I drive through two intersections every day on Walkers Road, Morayfield, that the timing of the lights is terrible.
I have rung up about these many months ago and still no action on them. And just recently a new upgraded set of lights on Uhlmann Road tuning onto the M1 has the same issue, the timing is out of kilter with traffic flow.
Both are quick easy fixes that will fix traffic congestion and frustration.
Mayor Allan Sutherland
Traffic. Congestion builds right across our region when school resumes and gets a lot worse when university students start back.
As mayor, I will continue to advocate for our fair share of infrastructure.
Very soon, the Moreton Bay rail link will open, and every full train will take 600 cars off the Bruce Highway.
But that's not enough.
That's why the university project is so important. More local jobs and study opportunities is vital.
Dean Teasdale
Youngs Crossing. A community supported solution might not be the one the engineers have made out to be the best, but it will solve the immediate issue.
If council's continued focus was on delivering and excelling in the basics, then the community could have had the most engineered option.
It's time for action not just hollow promises.
Shayne Hogan
The Bribie Island Road single lanes and the Deception Bay Road from the Bruce Highway.
I will do whatever it takes to get this fixed.
Something I work with everyday is unemployment and the lack of support networks.
I will do everything I can to make sure these things are taken care of if I am elected as mayor.
John McNaught
I haven't identified any major maintenance or infrastructure issues at this stage that can't be addressed by normal council officer involvement.
However, the main area of concern is fixing the broken relationship between the community and the current elected representatives.
Rebuilding the trust with the community should be paramount to a new leader and councillors.
Source: Brisbane Times