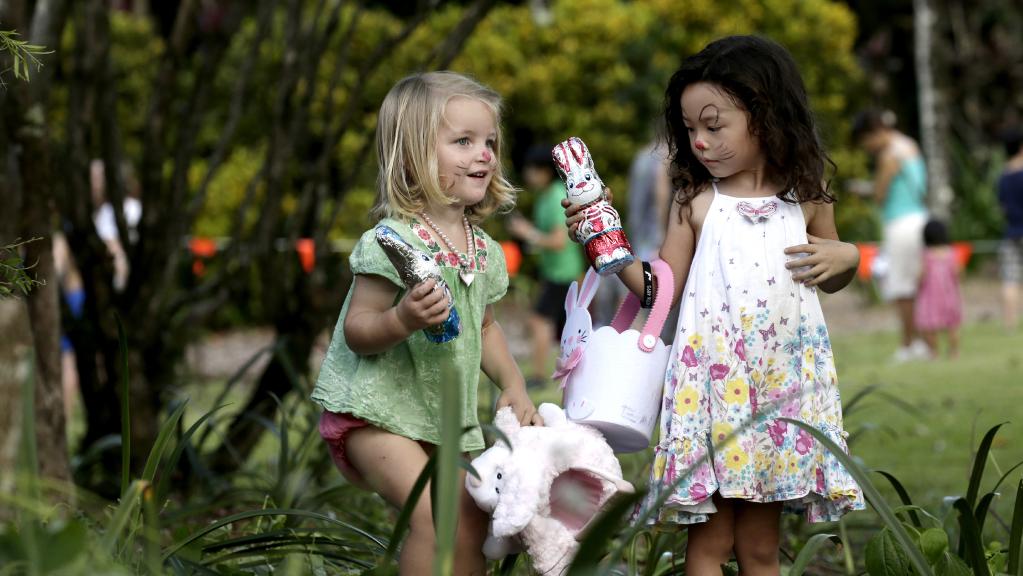 Easter Holiday Be safe and enjoy
Easter egg hunts could get rained in with showers and the chance of a thunderstorm forecast for Brisbane on Sunday.
Friday is expect to be the finest day of the four-day weekend with mostly sunny conditions and a top of 31C.
Showers and possible storms are forecast for the rest of Easter, with Sunday and Monday the most likely days for rainfall.
Maximum temperatures are expected to remain in the low-30s through to the middle of next week.
There were 8 deaths on our roads last Easter period. We don't want that this year.
We at 101.5 FM will throughout the holiday period will be monitoring traffic conditions and release details on our
facebook page
Key pointers when traveling.  AVOID THE FATAL FIVE:
Driving somewhere for the Easter long weekend? To reduce your risk of a crash avoid these fatal five factors that cause most road accidents.
Speeding
Fatigue
Drink and drug driving
Driving while distracted
Not wearing a seatbelt
EASTER SPEED TRAPS
Photo:
There will be a widespread police camera blitz across Queensland this Easter.
(ABC News: Lexy Hamilton-Smith )
Up to 800 speed cameras and radars will be used at once by Queensland Police over three-hour periods this Easter in an unprecedented attempt to keep this year's road toll down.
Eight people died and 366 people were injured over the five-day period last year.
It was the highest Easter road toll since records began in 1992.
Assistant Commissioner Michael Keating said the 800 "speed management devices", including radars in cars and motorbikes, fixed side-of-road cameras and speed guns, will be used together over three-hour blocks.
He said the tactic focused on targeting people travelling distances, for example a driver on the road for four hours from Cairns to Townsville would see at least two cameras.
"It is an unprecedented way to coordinate it in Queensland," Assistant Commissioner Keating said.
"We are very confident they will be informative."
Police Minister Bill Byrne said the Government's intention was to "apply as much enforcement as possible to make sure Queenslanders are safe.
"But the ultimate responsibility rests with every citizen who are on the roads in this high-risk period."
Last year's state road toll was 243.
So far in 2016, 54 people have died on the state's roads.
Photo:
Assistant Commissioner Michael Keating (middle) with the Police Minister and Health Minister at the emergency services building in Kedron.
(ABC News: Lexy Hamilton-Smith)
Source: Courier-Mail, ABC News  and Twitter