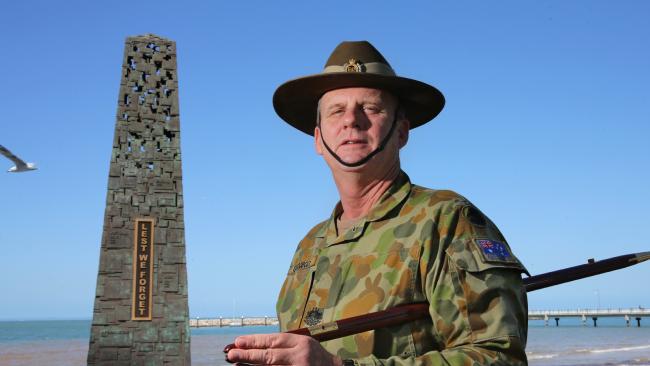 Australian Army 6th Engineer Support Regiment granted Freedom of Entry at Redcliffe
In what is a first for the Redcliffe Peninsula, more than 100 Australian Defence Force personnel will be granted freedom to enter the city on March 5.
It formed part of a Freedom of Entry ceremony which include a march along Redcliffe Pde.
Redcliffe Police and Moreton Bay Regional Council has granted members of 6th Engineer Support Regiment permission to enter the city.
Regimental Sergeant Major Shawn Goodbody (6ESR) said the event had taken more than 12 months to plan.
"It is not something people get to see often," he said. "It is a way for us to show our support to the community and the community to show their support to us."
Redcliffe RSL sub-branch assistant secretary Cheryl Barrett says hundreds of people lined the street.
She said the best vantage point was near the Baker St and Redcliffe Pde intersection, where the regiment would be challenged by Redcliffe Police Officer-in-Charge Craig Sanderson.
Redcliffe Lifesaving Club carpark was closed from midnight on Friday and reopened after the event. Redcliffe Pde, starting at the Anzac Ave end through to Irene St, was closed from 10.30am for about an hour.
How it unfolded:
10.15am: Charlish Park: Mayor hands scroll to troops
11.15am: Troops start march
11.30am: Regiment is challenged by police at Baker St. Troops continue to memorial
Source: Quest News