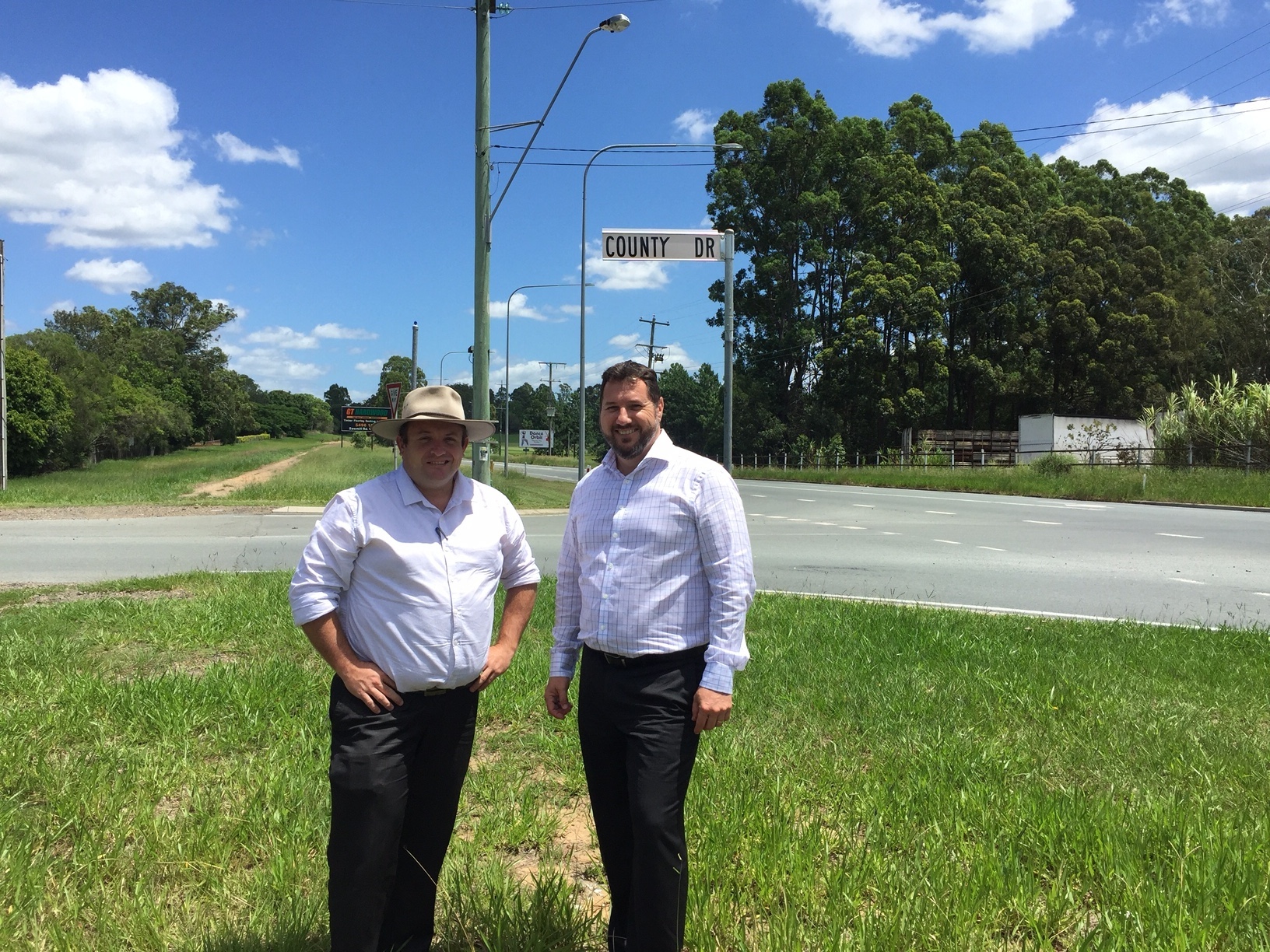 Andrew Powell says County Drive residents big winners in speed reduction
The Wamuran community, particularly those who live off County Drive, have a lot to be happy about this year with an announcement that the speed along the D'Aguilar Highway, 400 metres east of County Drive to east of Franks Lane, will be reduced to 80km/h.
Member for Glass House, Andrew Powell MP has campaigned for this reduction on behalf of the community for over seven years and is thrilled that the Department of Transport and Main Roads (TMR) have finally listened to demands to address this issue.
"I spend a great deal of time in the Wamuran community and every time I visit people tell me how a speed reduction in this area is vital.  I have raised this time and time again with TMR so to finally hear we have been successful is just brilliant.
"Safety is such a big issue, residents feel like they are taking their lives into their hands every time they try and exit County Drive and merge with traffic travelling at 100km/h.  And in peak hour – forget it!
"The reduction from 100km/hr to 80km/hr east of County Drive through to Wamuran will now give residents in surrounding areas the opportunity to ease into traffic with a lot more confidence around their ongoing safety.
"Decisions to reduce speed limits are not made lightly and I am informed by TMR that they have only made this change with the safety of our community at the top of their priority list.
Mr Powell has been advised that the new speed limit signage will be installed by late March 2016.