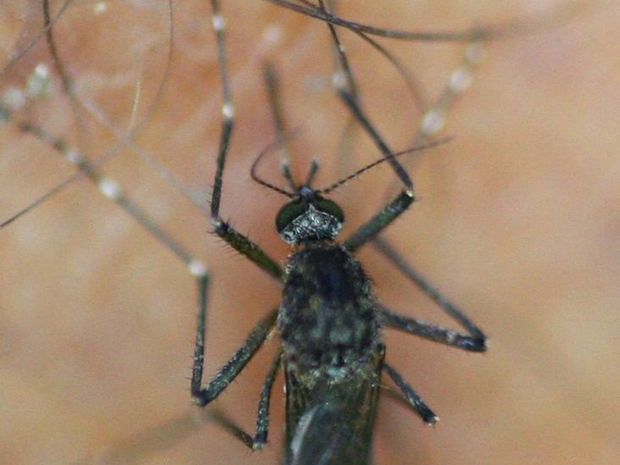 Zika-carrying mozzies detected at Brisbane airport last year & Microcephaly may just be tip of Zika virus iceberg
The breed of mosquito capable of carrying the Zika virus has been found at Brisbane's international airport seven times in the past year.
Health authorities in Queensland have to date been focusing their efforts on the state's north where the Aedes aegypti mosquito is endemic, The Courier Mail reports.
But it seems the state's southeast is not entirely free of the bugs with data from the federal Department of Agriculture revealing that the Aedes mosquito has been detected in Brisbane on seven occasions from February to December last year.
While the mosquitoes capable of harbouring Zika were detected it does not mean the bugs were in fact carrying the virus.
An Agriculture Department spokeswoman said when a detection occurs "additional mosquito traps are deployed and surveillance of mosquito traps increases from weekly monitoring to daily monitoring".
"Last year additional measures were required at a range of Australian airports after increased detections. These additional measures were successfully applied and detections were contained," she said.
February 04, 2016: TODAY speak to Queensland's Health Minister Cameron Dick about the rapid spread of the Zika virus and how Queensland intends to prevent the spread of the virus.
To prevent the spread of the Zika virus all international aircraft landing in Australia are being sprayed with pesticides.
To date two people - including a child - have tested positive for Zika in Queensland.
A child was diagnosed on Saturday after presenting to a Brisbane hospital with symptoms following a family trip to Samoa.
A day earlier a woman diagnosed with Zika on the Gold Coast after returning from El Salvador in Central America where the virus is spreading.
Most infected people have no symptoms or experience only a mild illness but the virus has been linked to microcephaly, a neurological disorder in which infants are born with undersized heads.
Brazil has reported nearly 4000 suspected cases of microcephaly.
A leading professor has warned microcephaly - the condition which has seen babies in Brazil born with small heads and damaged brains - may be the "tip of the iceberg" among birth defects linked to the Zika virus.
Albert Ko, an epidemiologist and infectious disease expert at Yale University, said babies born without the condition could suffer other neurological complications that are not necessarily as obvious.
He told the Washington Post that other brain related abnormalities had been linked to the Zika virus outbreak without firm evidence, but that he believes the disease is the probable cause of most.
He said researchers investigating cases of microcephaly in maternity hospitals in Salvador, Brazil, are seeing a "spectrum" of birth defects.
"Many have fairly severe central nervous system lesions," he said.
"There are also a lot of calcium deposits. Those can cause seizures and cause impairment in terms of function for the brain."
Dr Ko also said some of the babies brains are smooth, when they would normally have wrinkles, which suggests they have not developed fully.
A number of newborns also have visual and hearing impairments, he added.
"It seems like microcephaly may just be the tip of the iceberg," warned Dr Ko.
"The preliminary evidence is that [some] babies who don't have microcephaly may also have neurological lesions or birth defects that are not as obvious as microcephaly."
Speaking about how the virus is affecting pregnant women and families, Dr Ko said: "Obviously there's a large amount of fear, especially among pregnant women.
"For many people, the level of anxiety is extremely great. People want a birth. It's one of the greatest pleasures or expressions of love in a person's life.
"For many of the families, it really hasn't hit yet what the future is going to be."
However, he offered a little hope, saying: "Not all the brains are severely compromised. Some of the babies, now one month or two months old, they're feeding, they're growing."
Source: Channel 9 News and Caboolture News