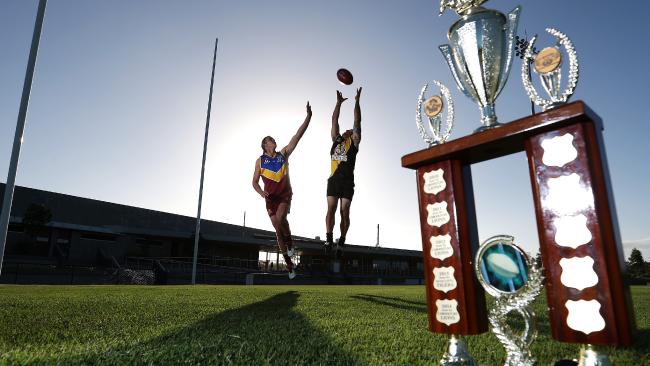 Redcliffe Tigers to take on Moreton Bay Lions in Councillor's Cup before NAB Challenge at Burpengary
The Redcliffe Tigers are readying themselves for battle against the Moreton Bay Lions on February 21.
The Councillors Cup clash will be at the Moreton Bay Central Sports Complex at Burpengary at 12.30pm, before the Brisbane Lions and Gold Coast Suns NAB Challenge game at 3.40pm.
Tigers head coach Steve Jenkins said he expected — and hoped after last year's epic loss — for it to be "a good contest".
"We're hungry for the challenge," Jenkins said.
"Hopefully it's an entertaining game."
Former Tigers plays Liam Dawson said he was hoping to get a run for the Brisbane Lions in the main game.
Moreton Bay Lions coach Rob Dickfos said he was looking forward to seeing the ­results of a different tact taken during the off-season in the Councillor's Cup on Saturday.
Once again Dickfos has a young squad, with the focus on building their strength rather than aerobic fitness in a bid to better match it with QFA North big guns Maroochydore, Noosa and Mayne this season.
"It's terrific. The boys have worked really hard and it's a little bit different to what I would normally do," he said.
"It gave them a chance to sort of rest their legs from pounding and pounding, but strengthen the areas we need them to strengthen up.
"It also gave them, in that enclosed area, space to create an atmosphere and really give them a chance to bond and get to know each other as well."
Dickfos said he wanted his players to take the opportunity to learn from the big boys in the NAB Challenge.
"You sort of say to blokes, 'watch this game, it's the highest level, and watch what blokes do who play your position and try to learn'," he said.
Tickets cost $20 for adults, $15 concession, $5 juniors.
Gates open at noon.
For tickets, visit afl.com.au/nabchallenge
Source:Quest News