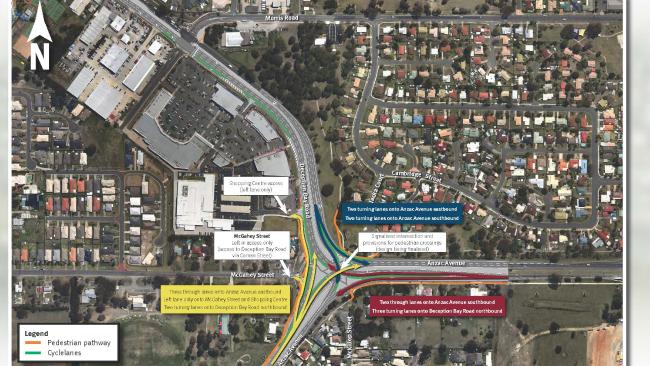 Queensland Government plan released to ease congestion at the Rothwell roundabout
THE  latest plans for the $37.5 million Rothwell roundabout upgrade have been ­released but the State ­Government is still missing the money needed to make it happen.
Murrumba state Labor MP Chris Whiting said this was only a concept plan and the final design was still being finalised.
Mr Whiting has ­previously said the State Government would put $12.5 million towards the project.
 The Federal Government has agreed to fund $11.7 million of the project.
Moreton Bay Mayor Allan Sutherland said the council had committed to provide funding in proportion to the amount it had put into the Moreton Bay Rail Link Project, which is estimated to be $3.2 million.
What do you think about the proposed upgrade? Will it work?
Source: Quest News