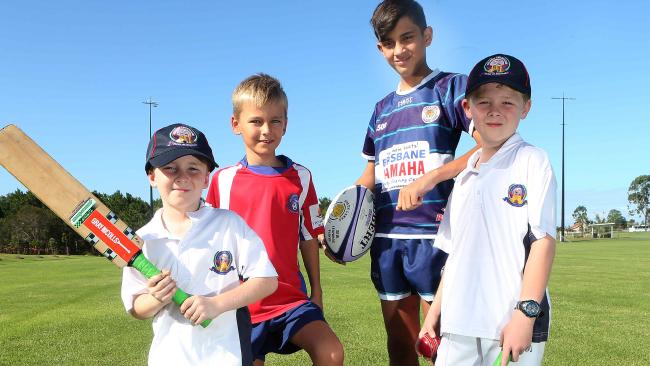 North Lakes clubs to finally play "home" games with opening of new three-hectare Kinsella Fields
North Lakes' sporting field of dreams will officially open on Saturday.
The $3 million, 3ha Kinsella Fields, on Innovation Place, are the third and largest district fields in the Stockland development and will host of sports including AFL, rugby union, rugby league and football.
Among those to benefit will be North Lakes District Kangaroos Rugby League Club, The Lakes Football Club, North Lakes Soccer Club and Oz Tag Queensland.
Moreton Bay Regional Council is to install floodlights and plans for a clubhouse have been approved for later this year.
"This is massive for the club. We've been in operation three years and have borrowed grounds," said Laura van Bruggen, president of North Lakes Kangaroos.
 "The juniors have never played a home game because we have never had a home ground. It will be fantastic for everyone."
Chris McMahon, president of North Lakes Mustangs Soccer Club said: "This is an important moment for growing clubs. It will give us a great sense of identity bringing everyone back to a home ground."
Stockland regional ­manager David Laner, pictured, said: "The fields will be an exciting location for children and adults to come together and have fun, whether it is socialising, engaging in sport or recreational ­activities."
To celebrate the opening, there will be a free family fun day on Saturday, from 4-9pm, including "have a go" sessions run by local sporting clubs, live entertainment, a jumping castle, refreshments and a screening of the movie Minions at 7pm.
Source: Quest News