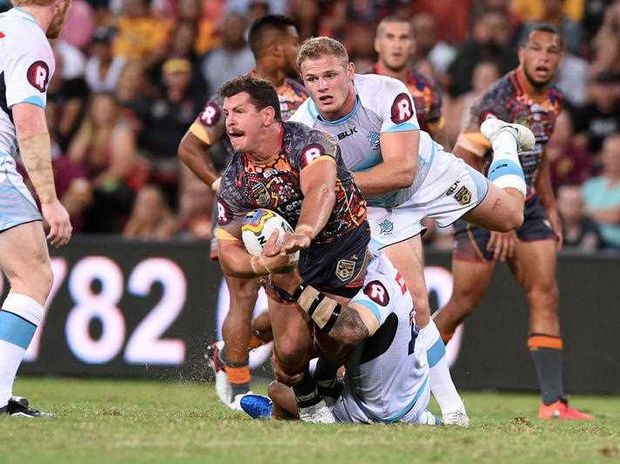 New scrum clock in NRL matches has unintended consequence
There is confusion while watching the new 35-second scrum clock tick down during the All Stars clash.
The idea of a scrum clock is to speed up the scrum process and give fans more action.
But in the All Stars game on Saturday night, players from both sides were standing around waiting for the time to run down on the clock before packing the scrum.
it defeats the purpose.
Indigenous All Stars coach Laurie Daley admitted it looked "a little weird at times" while World All Stars captain Cameron Smith said it gave players a "chance to have rest".
World All Stars coach Wayne Bennett said if the change was going to work, players should not be allowed work the clock down, suggesting referees would have to apply their own interpretation.
  
He said it was not mandatory to take the full 35 seconds to pack a scrum.
"They (players) shouldn't be allowed to do that. Once they are there then just pack the scrum and get on with the game.
Source: Caboolture News