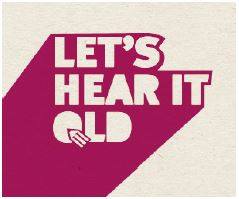 Moreton Bay Regional Council quadrennial elections
Polling day: Saturday, 19th March 2016
Local Government elections and by-elections are conducted in accordance with the following legislative acts:
The Commission will appoint Returning Officers (RO's) for local government areas to conduct the election on behalf of and under the direction of the Commissioner.
Election timetable
The Notice of Election is due to be published in early 2016 and will be published on our website and in newspapers. The Commission will call for candidate nominations in the Notice of Election. Information on nominating as a candidate for the local government election is available in the candidates and parties section of our website. 
Enrolment
All eligible electors are required to be enrolled on the electoral roll and vote at the upcoming election. Electors enrolled for federal and state elections are automatically enrolled to vote in their local government area. Further information on enrolment options and eligibility requirements is available by visiting the enrolments section of this website. 
Electoral rolls for the next quadrennial elections will initially close between five to seven days after the notice of the election. They will then reopen allowing electors to enrol or update enrolment details until 6pm, Friday 18th March 2016. 
Voting options
Voting is compulsory for all eligible, enrolled electors. 
Elections will be conducted as full postal ballot, attendance election or a combination of both; the list of local councils

(PDF, 19.5 KB) outlines the method for each area. Please read the voting in a local government election page for specific information on the different voting options available.
Local government electoral boundaries
Official final maps of local government areas for the purpose of the 2016 Local Government Quadrennial Elections are available for individual sale, as an A0 printed map or PDF, through the Department of Natural Resources and Mines (DNRM). 
Information on spatial data representations is available by visiting the local boundary reviews section of this website.