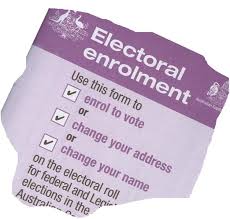 Moreton Bay Region Residents reminded to update electoral roll details
Queensland  electors are reminded to update their electoral roll details before the rolls close at 5pm tomorrow.
Voters will need to have made the update by 5pm Friday February 12 2016 if they wish to vote in the upcoming Local Government Elections and state Referendum on 19 March.
Queensland's electoral commissioner Mr Walter van der Merwe, said "Ensuring your enrolment details are current is important so that we can correctly identify you on the electoral roll when you come to vote."
The electoral commissioner is urging electors to check their enrolment details before Friday, this being particularly important as the Local Government elections and the Referendum will be held on the same day.
All Australian citizens over 18 years of age and living in Queensland are required by law to enrol and vote in local government elections.
Queenslanders can check, update and register their enrolment details via the ECQ election website at www.ecq.qld.gov.au.