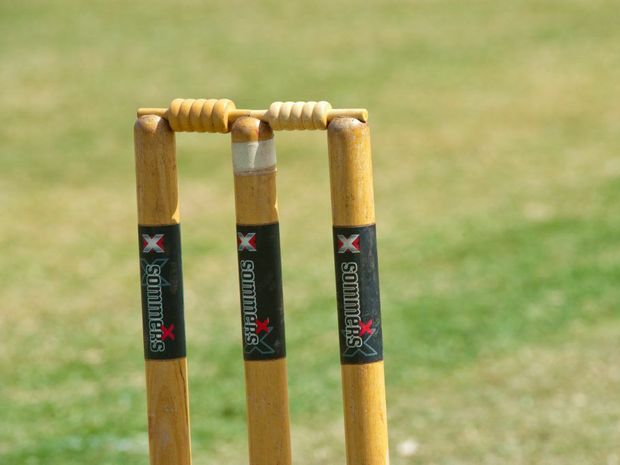 Kethro stuns Glasshouse as local cricket finals loom
Once more the weather ruled Sunshine Coast division one cricket fixtures, though enough play was available for Caboolture's outright win over Caloundra and an amazing Maroochydore Blue victory over Glasshouse.
Gympie was again frustrated in the quest for points with just a handful of overs played at Kev Hackney Oval against Maroochydore Red, leaving the Gold 1/15 when rain closed play for the day.
At Tewantin only five overs yielding two runs progressed Nambour to 5/71, seeking the Thunder's 141, were possible, leaving the Cutters slightly ahead in the battle for fifth position.
The drama came at Glasshouse, where the match had already been reduced to a one-dayer after a wet first Saturday.
Blues skipper Craig Davies availed himself of the opportunity to bat with the Swans progressing to 2/47 when the rain took over. The break lengthened into the afternoon, and when play resumed the game had been shortened to 32 overs per side.
Adam Thornton and Davies took the tally to 100 before the opener was gone for 47, and the captain continued his great season to move to an unbeaten 62 as the quota was up, leaving the visitors on 5/152. Duckworth/Lewis calculations set the Rangers a target of 157, seemingly assailable until Blue's opening bowler Ben Kethro, pictured, started a path of destruction.
His second ball found a top edge from Liam Moffett, his next over the stumps of Brett Milini and his third the edge from Lachlan Pill. When Shane Newton joined in to nick off Dan Cahill, the Rangers were rocking at 4/8 after six overs.
Worse was to come, with Kethro unplayable in assisting conditions used to perfection. Newton snapped up Glasshouse skipper Jeremy Schultz, then his partner's sixth over added Hayden Owen and Matt Sampson to his bag, giving Kethro a haul of 5/4, a return stretched to 5/6 after his seventh and final over.
Newton and Jamie Malcolm finished off the Rangers for 27; their lowest tally in 20 seasons, with Owen's 7 the closest score to double figures. In just 17.5 overs the home side had been cemented in fourth position with a home final disappearing.
Caboolture did everything to formalize the outright win over Caloundra, as Rod Gibbs kept his side on to 7/189, a lead of 112 before rain brought a halt and declaration. A delayed resumption found the young Lighthouses again struggling with the bat, and an innings defeat loomed at 8/92 before a sparkling 64 to Will Carlile extended the total to 137, leaving the Snakes 26 to round up.
Caboolture meets Gympie in the final round to decide finals spots, with the Blues having almost certainly locked up a home game.
Source: The Sunshine Coast Daily