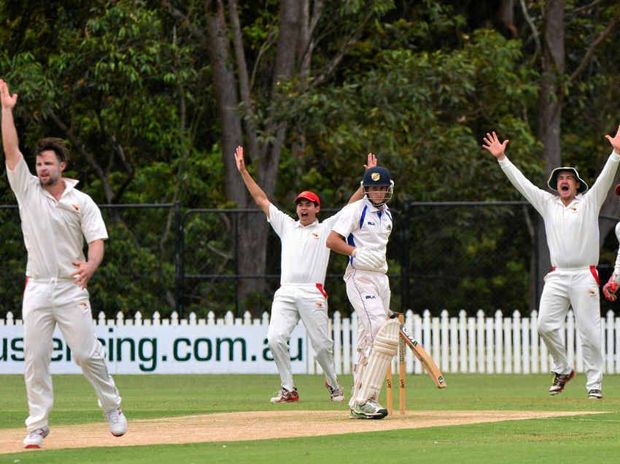 Gold XI meets Red in modified fixture
Gympie Gold XI will face an unexpected obstacle today as they take on Maroochydore Red in a modified match.
The Gold's first day of play was washed out last week as only two out of the four scheduled matches in the premier competition went ahead.
The match could determine the Gympie side's finals fate, with four sides all competing for the minor premiership.
Currently in second place on the Sunshine Coast Cricket ladder, Gympie needs to put on the runs against Maroochydore Red to push for a home semi-final.
Places in the semi-finals will only be made available to Maroochy Blue, Glasshouse, Gympie and Caboolture with the bottle neck of teams all vying for the minor premiership.
All going to plan and if the weather holds, Gympie will look to put Maroochydore red to the sword as quickly as possible in preparation for next weeks crucial match against Caboolture at Albert Park.
In other matches Tewantin-Noosa will play Nambour, Caboolture play Caloundra and Glasshouse meet Maroochydore Blue in the main game of the round.
Source: Gympie Times