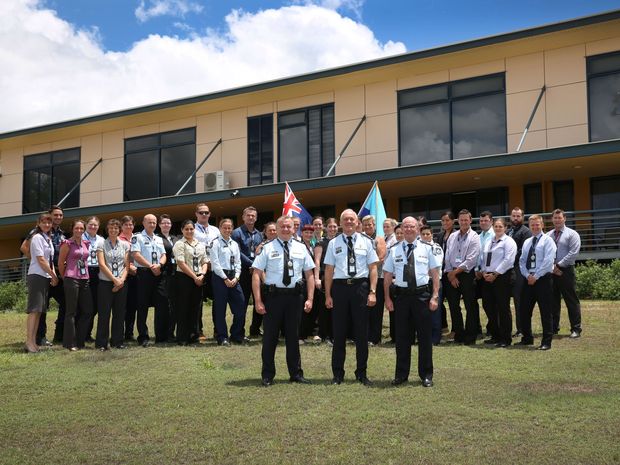 Fresh round of police complete LGBTI liaison trianing
24 Police officers and 2 police liaison officers stationed throughout Queensland have just completed a 2-day LGBTI Liaison Officer course at the Queensland Police Service Academy. 
The aim of the training is to build a strong and healthy relationship with the LGBTI community.
The new trainees join 100 other members of Queensland Police who have already been trained as Liaisons. 
The course is designed to give the officers a greater awareness of the issues affecting LGBTI communities and the knowledge to provide appropriate and professional support when required.
Participants gained valuable knowledge from experienced LGBTI liaison officers, representatives from the Australian Transgender Support Association of Queensland, Open Doors Youth Service and various other stakeholders who represent the interests of the LGBTI communities.
Commissioner Ian Stewart said all Queenslanders are entitled to receive a professional policing service.
"As an organisation we are committed to enhancing our relationships with all members of the community, including our LGBTI community. Our LGBTI liaison officers play a pivotal role in strengthening these relationships," Commissioner Stewart said.
The voluntary role of a LGBTI liaison officer may include assisting LGBTI members in reporting offences and any form of vilification. These officers also work hard to network with LGBTI communities and to educate colleagues on LGBTI issues.
The Queensland Police Service is also developing an LGBTI online learning package so all personnel will be educated to better support members of LGBTI communities.
Source: Caboolture News