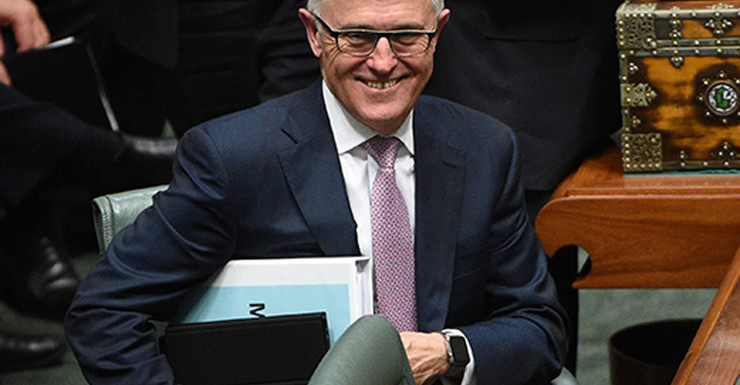 Capital gains tax discount cut for superannuation funds under consideration by Government
In its quest to find money to fund income tax cuts, the Federal Government is contemplating halving the capital gains tax discount for superannuation funds.
If it does, it would appear to be at odds with the Prime Minister's bald declaration to Parliament that: "Increasing capital gains tax is no part of our thinking whatsoever."
Malcolm Turnbull made the statement in a swingeing attack on Labor's policies to limit tax deductions on investment properties to new homes and to halve the capital gains tax discount on assets held for more than a year from 50 per cent to 25 per cent.
On capital gains, Mr Turnbull said the change would hammer investors because the tax on their real gain after inflation would be 70 per cent.
"Nothing could be more calculated to put the brakes on investment, jobs and growth," he said.
But when questioned about the statement the Prime Minister's office said he was only ruling out the tax options proposed by Labor.
The ABC has confirmed that the Government is considering halving the super fund capital gains tax concession from 33 per cent to 15 per cent.
Chris Richardson from Deloitte Access Economics said the move would not be a big money spinner for the Government.
"We're now in a world where some of the bigger options in tax reform have been ruled out," he said.
"The GST initially and Prime Minister now moving to hose down speculation in some other areas as well, that may mean that the Government is on the hunt for some small buckets of savings."
Source: ABC News