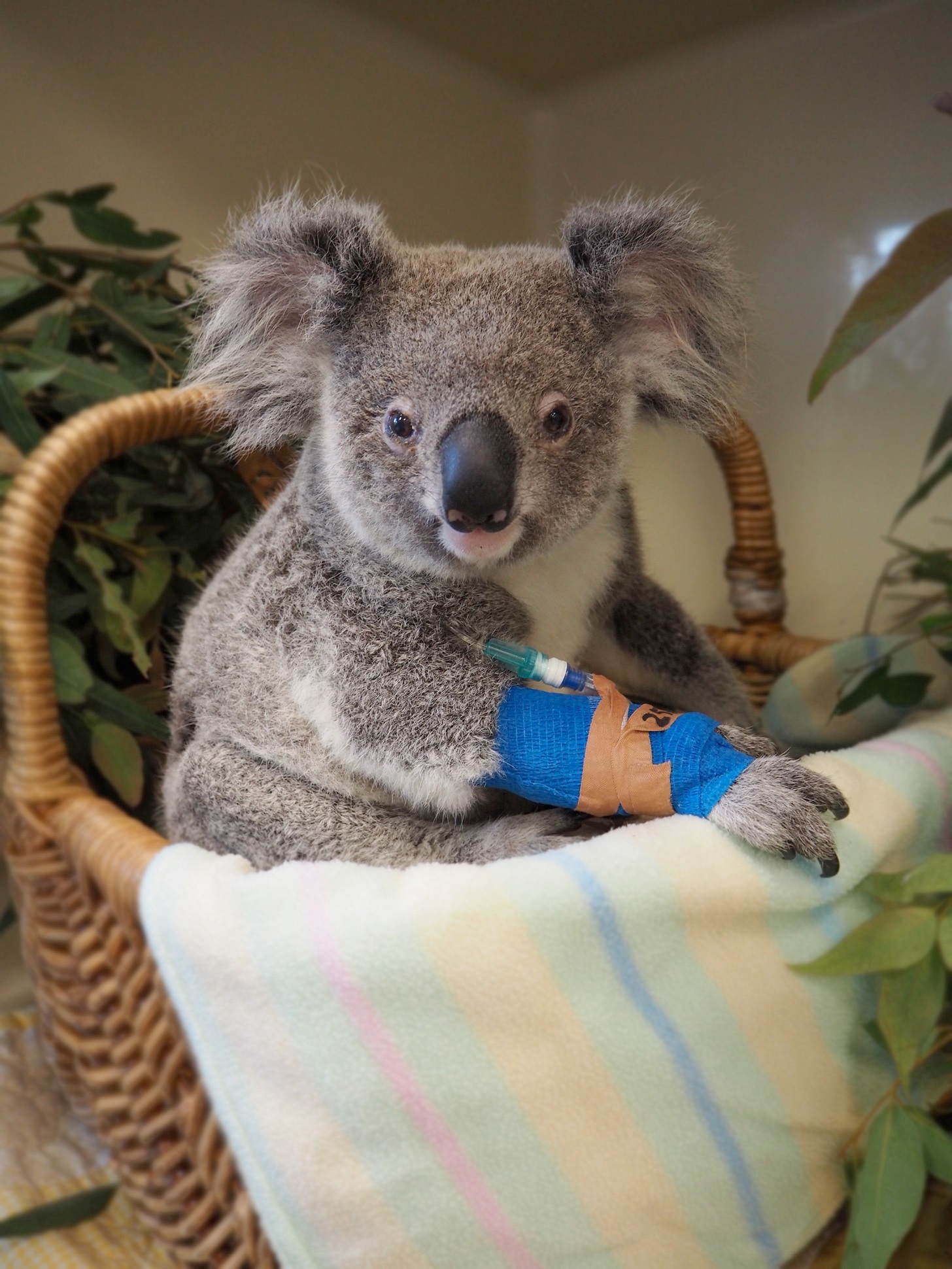 Unitywater sponsorship just tree-mendous for Australia Zoo Wildlife Hospital patients
Eucalyptus leaves harvested from trees at a Unitywater Sewage Treatment Plant are keeping koalas nourished as they recover from injuries and accidents. 
As part of Unitywater's sponsorship of the Australia Zoo Wildlife Hospital, the water and sewerage utility allows the hospital to collect the leaves from some 400 trees in the eucalypt forest at the Kenilworth STP.
Australia Zoo's leaf cutters have been visiting the STP twice a year for three years to harvest fresh gum leaves to bring back to the Beerwah facility. These leaves contribute to the 500 – 1000 kilograms of leaves required by the Hospital every day.
Molly the 18-month-old female koala was one of the recent beneficiaries of the Unitywater-sourced eucalyptus.
The 2.2-kilogram joey was recently stuck on a hot roof in scorching summer sun for three days, unable to escape because of barking domestic dogs on the ground.
Dehydrated, hungry and weak, she let out a 'yip' (koala joey's cry) which alerted the homeowners, who then took her to the Australia Zoo Wildlife Hospital.
"We were able to give her the care she needed," Australia Zoo Wildlife Hospital Director Dr Rosie Booth said.
"In-kind supporters from the community, such as Unitywater, contribute to the running of the Australia Zoo Wildlife Hospital and allow us to give the best possible care to our vulnerable wildlife.
"Molly is recovering well and will soon be released into a safe place in the wild, away from any potential threats."