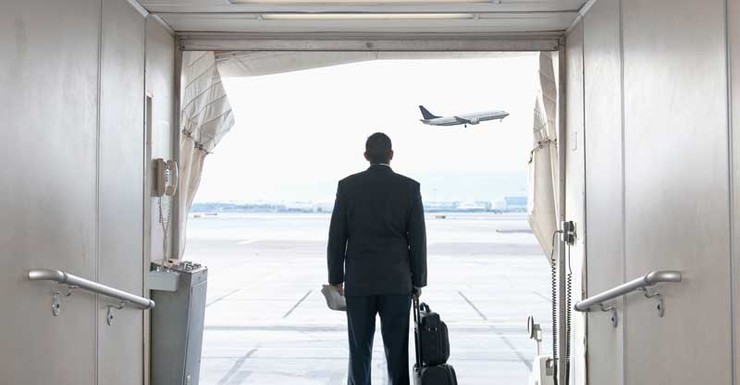 The gimmicks to avoid when buying airfares online
Scams, unwanted extras, online tracking and last-minute bookings can all get you in trouble when shopping for airfares.
More than 300 Vietnamese students have allegedly been scammed out of $360,000 in travel fares after they purchased fake tickets through social media.
According to NSW police, the students, based in Sydney and Melbourne, bought the tickets to Vietnam through Facebook, only to be told at check-in that their bookings had been cancelled.
Police allege the 24-year-old Vietnamese woman charged over the incident built up some "notoriety" as a legitimate seller before deceiving subsequent buyers.
"If you're unsure or if it looks too good a deal, there are probably some hidden traps," NSW Detective Superintendent Gavin Dengate told the ABC's Vietnamese Service.
"Ring the Department of Fair Trading, or equivalent in whatever state you're in, to enquire about that business.
"And if you have any issues, make sure you take them up with firstly your education provider … and if you think you're a victim of a fraud, certainly come and speak to the police."
Aside from illegitimate dealings, there were other traps for consumers to avoid when purchasing tickets for air travel.
Don't carry pre-selected extras
Consumer advocacy group CHOICE advised consumers to double check last-minute airfares bought in the lead-up to Australia Day.
Cheap flights could come with the baggage of sneaky pre-selected extras, which may be fed through in 'drip pricing', that may add up to 40 per cent to the initial cost.
This included, in one instance, about $34 for 20kg of luggage, $12.95 for travel insurance, $10 for seat selection and a $2 charity donation – an additional $58.95 on top of a $18 return flight.
"In much the same way that a supermarket wouldn't get away with handing you a trolley full of groceries you don't want every time you arrived at the checkout, an airline shouldn't be able to opt you in for products you don't want or need," CHOICE spokesperson Tom Godfrey said.
"Signing you up for these extras is little more than marketing trickery. It's particularly concerning that the airline tries to push its one-size-fits-all travel insurance, which is unlikely to meet to needs of all consumers."
Although these cheap fares can be tempting, consumers should weigh up the cost of their desired extras before booking.
"If you book a really cheap flight, it is probably not going to include baggage, it is probably not going to include meals, people need to weigh up the cost … check that there aren't any full service airlines that work out cheaper," TravelZoo deal expert Charlotte Dubois told The New Daily.
Dump unwanted cargo
Websites are smart, and they track the trail of cookies you leave each time you visit a page.
For those of us who are lacking in the tech savvy stakes, cookies are sent from a website to your computer and track your movements around a site. They are designed to optimise your experience, but the trail they leave can also change the final cost.
"It is really important if you can when you are searching go incognito, or use a private browser, and clear all of your cookies," Ms Dubois said.
"This is the same for if you are looking for hotels."
In some cases, the cookies may cause some travel agents to decrease their prices – which is definitely a good thing.
But, they may cause the total to increase, according to Cheapflights.com.au global head of communications Phil Bloomfield.
"Delete your browser history – prices can increase based on the number of times you re-enter a particular website," he said.
When to avoid the departure gate
Fluctuating airfares can be hard to monitor for a pattern, but according to the experts the best day to avoid travel was – perhaps unsurprisingly – Friday, which was "consistently the most expensive day to fly".
Travel organised last minute would struggle to get the cheapest flights on offer because prices would peak about three days before departure. The best time to buy was actually about 50 days ahead of travel.
"Book on a Tuesday – Cheapflights.com.au data shows this is the cheapest day of the week to lock-in holiday plans," Mr Bloomfield said.
"Travel between 6pm and midnight, flights are typically cheaper than early in the morning."
Source: TND