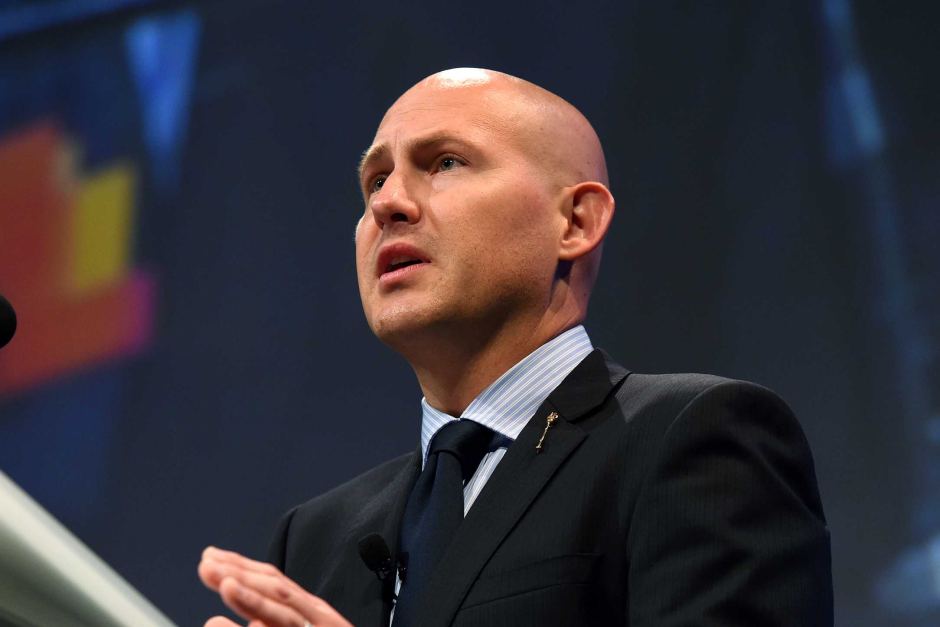 State of the States: Queensland 'heading in right direction' despite poor showing in CommSec report, Treasurer Curtis Pitt says
Queensland Treasurer Curtis Pitt has rejected figures which show Queensland has one of the lowest-performing economies in the country.
The latest CommSec State of the States report, which compares the economic performance of Australia's states and territories, ranks Queensland sixth out of the eight states and territories.
It found the state's new construction work for the September quarter was almost 19 per cent below the decade average.
Mr Pitt said the figures needed to be considered in context.
"This report ranks us against our decade average, not against other states and of course it is at odds with all of the other economic analyses that we've seen, our economic plan is working," he said.
"Figures from independent analysts and the ABS speak for themselves, we've had 60,400 full-times jobs created, more than twice the number created in the entire term of the previous government."
Mr Pitt said other key areas were performing well.
"We note this report, we understand its methodology, it's not consistent in terms of a ranking when we see that Queensland is leading all states with 4 per cent growth this year and next year," he said.
"Queenslanders can be confident that our $10-billion infrastructure program, our pro-business policies, they set the right conditions for employment and economic growth and it has us headed in the right direction."
'Government is leaving business confidence on the backburner'
Opposition Treasury spokesman John-Paul Langbroek said the Palaszczuk Government had spent too much time focusing on social issues.
"It's really important that while social issues such as domestic violence and alcohol-fuelled violence are important, it's also important for the Palaszczuk Government to have an economic plan, an infrastructure plan and a jobs plan and it just shows that this government is leaving business confidence on the backburner," Mr Langbroek said.
"In indicators such as economic growth we've fallen behind, construction work in Queensland has declined by the biggest annual decline in records going back more than 26 years, Labor's been in government for 12 months, but we haven't seen any real action on boosting the economy, or driving investment or delivering vital infrastructure."
The report showed New South Wales was still had the strongest performing economy, pulling further ahead of Victoria.
Source: ABC News