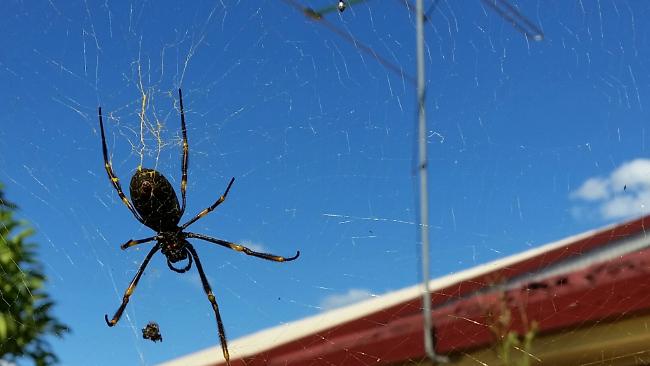 Spider population finally recovering from 2011 floods and weaving their way through backyard near you
More spiders are weaving their way through Moreton Bay backyards than in the past five years in what could be a new era for the eight-legged critters.
Queensland Museum principal curator of spiders and arachnologist Dr Robert Raven said there had been an increase in bites reported this summer with the spider population only now just recovering from the January 2011 floods.
Spiders of all species and their habitats were drowned in the deluge which swept through the southeast region, as well as many insects relied on as a food source.
"We're slowly recovering from the devastation that happened to the population during the floods. The spiders were all washed to ground and haven't had a chance to build back up," Dr Raven said.
 But he said rain in October last year and a wetter summer than expected in southeast Queensland, in the face of a record El Niño, had enabled spiders to thrive once again.
"We had a bit of rain in October and we had a bit of a raid of insects build up for a while after that," Dr Raven said.
"This may be the beginning of a new cycle for all spiders."
Source: Quest News