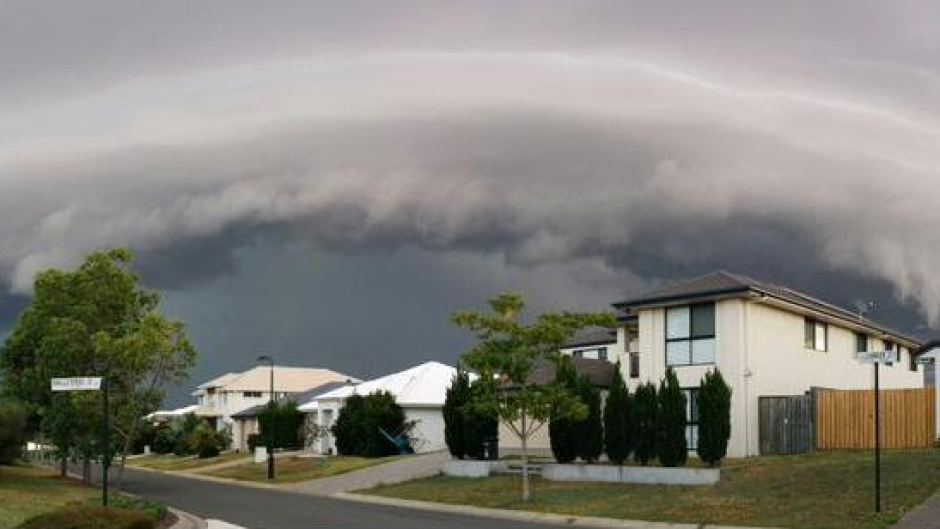 SEVERE thunderstorms threatening to thump almost half of Queensland's eastern coast could happen at any moment, the Bureau of Meteorology says.
Related Story Severe storms & possible Supercells to hit South East & Central Queensland for Jan 29-31
The storms, which are forecast to form between the Gold Coast and Mackay, are expected to be as wild as the one that struck parts of Logan, south of Brisbane, in late November.
Forecaster Jess Carey said the storms could bring hail larger than 2cm in diameter and strong winds about 90km/ph.
 Mr Carey said the worst-hit areas could also receive up to 140mm of rain per day through to Monday.
He said the conditions in the southeast meant the storms could form at any moment but they were more likely to start during the early to mid afternoon.
 "People need to be alert and be aware," Mr Carey said.
The extreme weather is expected to hang around the state for up to four days and not provide any reprieve from high humidity and temperatures, which are forecast to remain in the mid-30s.
A spokesman for the Brisbane Airport Corporation said that it was "very likely" the extreme weather would lead to delays or cancellations of flights on Friday and urged travellers to arrive early.
To keep safe and ready for storms click here
Source: Courier-Mail