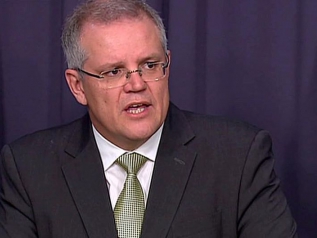 Scott Morrison building towards tax reform election
Treasurer Scott Morrison will keep potential changes to the GST alive as he strives to build a mandate for wide tax reforms before this year's election.
On Sunday he told Sky News he was not leaning towards widening the GST to health or education.
But changes were still on the table, despite not revealing specific details of the proposals he aims to seek voter support for.
Opposition Leader Bill Shorten is travelling the country campaigning against a GST rise.
Mr Morrison also said he may not proceed with the long-awaited tax white paper in the usual policy document form.
He said a wider tax debate, with proposals from non-government groups had "advanced the debate" more than the normal policy paper process.
While he indicated seeking a mandate for tax reforms, the government is yet to release a detailed policy proposal for the public to debate.
Source: Caboolture News