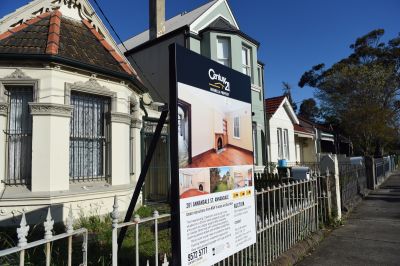 Record rental rates in big cities set to fall and this may impact on Moreton Bay and Sunshine Coast
Major city rental growth is slowing as a glut of apartments hit the market, leaving tenants spoiled for choice.
Paying the rent in Melbourne is getting harder with average house rents climbing to record levels of $400 a week over the December quarter according to figures produced by property group Domain.
According to Domain, annual rents for Melbourne houses grew 5.3 per cent and apartment rents 2.8 per cent to average $370 a week.
In Sydney, housing rents were flat at an average of $570 a week and unit rents fell two per cent in the December quarter to $500 a week.
Another property research group, CoreLogic RP Data, found that rents for all residential properties grew 1.9 per cent year on year in Sydney and 2.2 per cent in Melbourne.
Rents in Canberra grew 1.9 per cent over the year and Hobart grew 0.6 per cent while in other capitals rents fell.
Darwin was down a massive 13.3 per cent and Perth down 8 per cent, both driven by the end of the resources boom. Brisbane lost 0.3 per cent and Adelaide lost 0.2 per cent CoreLogic said.
However, in Melbourne and Sydney the market is showing signs of splitting between houses, which are in strong demand, and units, which are facing an oversupply.
CoreLogic senior analyst Cameron Kusher told The New Daily: "I'm a little surprised there was any rental growth at all given the increase in supply of apartments."
Growth may be there but it's minimal. "We've never seen rental growth as sluggish as it is at the moment."
A shift in demand
Units in the inner suburbs of Melbourne and Sydney have been in demand but the level of new building is changing this.
"Melbourne is likely to see a fall in rents because of this new building," Mr Kusher explained.
Mr Kusher said it was hard to gauge the effect of new apartments on the rental market as foreign buyers are influential in the market and "no one knows whether they're going to the market [renting their properties out]."
Hocking Stuart Balwyn (in Melbourne) property manager Candice Demitri said the rental market for family homes is strong with lots of couples with young children wanting family-friendly homes contributing to strong competition.
"From mid-January to April is the busiest time of year and we're getting a lot of people through the doors and leasing homes quite quickly," Ms Demitri said.
"We leased six homes yesterday and eight the day before that – we have applications flowing through. It's a bit of a struggle for people looking to rent; we could have seven applications for one property."
A two-bedroom apartment in the Balwyn area will lease for about $400-$500 per week, she said.
Rental market to soften
Across the country "the large pipeline of residential construction activity and recent high levels of investment demand means that renters are likely to continue to have plenty of choice," Mr Kusher said.
Low population growth and a fall in immigration are also factors softening the rental market, Mr Kusher said.
Low rental growth and strong property price growth in recent years  are combining to push down the yield on properties for landlords. CoreLogic research shows that rental yields for both houses and units have declined from around seven per cent 20 years ago to 3.4 per cent for houses and 4.3 per cent for units across the country.
In Sydney yields are 3.2 per cent for houses and 4.1 per cent for units while in Melbourne houses yield three per cent and units four per cent.
The Aussie property addiction
None of this has dented Australia's property love affair with property with new figures showing home lending rose 1.8 per cent in November and new research showing  Australian households are the world's most indebted.
Research by Philip Soos from LF Economics – using data from the Australian Bureau of Statistics, Bank for International Settlements and OECD – showed that Australian households have debt totalling 123.08 per cent of the nation's annual economic output (GDP).
The figures from the third quarter of 2015 showed that Australia overtook Denmark, where unconsolidated household debt to GDP fell to 122.99 per cent.
Switzerland was in third place with a ratio of 121.3, while the Netherlands was the only other country studied where the ratio was over 100.
"Denmark long held this unholy accomplishment, but has been slowly deleveraging over the last several years as its housing bubble peaked and burst during the GFC," Mr Soos wrote in an opinion piece in The Guardian.
"The latest debt-financed boom in Sydney and Melbourne has resulted in Australia now overtaking Denmark."
'Largest bubble ever'
Mr Soos argued this was yet another sign that Australia is in the midst of a massive housing bubble.
"Government, the FIRE sector (finance, insurance and real estate) and the mainstream economics profession deny the existence of a real estate bubble," he wrote.
"Contrary to the analyses of the vested interests, the data clearly establishes Australia is in the midst of the largest housing bubble on record."
Source: TND