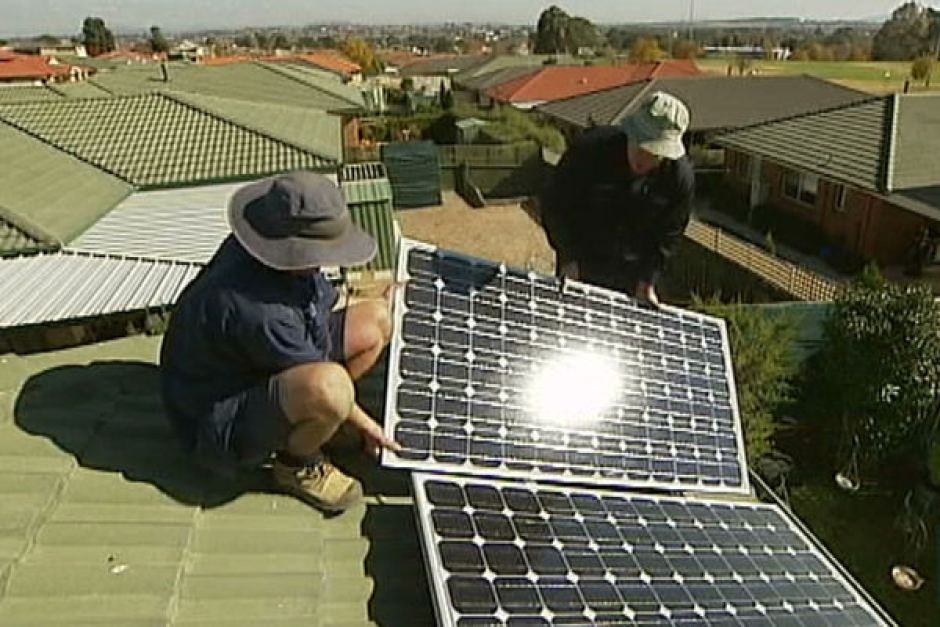 Queensland solar projects jump one step closer to construction
Ten Queensland-based solar projects are one step closer to receiving long-term funding support from the State Government, after being shortlisted by the Australian Renewable Energy Agency (ARENA).
Minister for Energy, Biofuels and Water Supply Mark Bailey said the Queensland projects would now prepare their full application for Stage 2 of ARENA's 200 megawatt large-scale solar photovoltaic (PV) competitive round.
"Queensland has attracted nearly half of the 22 projects shortlisted by ARENA from across Australia, clearly showing that our sunshine-soaked state is becoming a destination of choice for the development of large-scale solar energy projects," Mr Bailey said.
"The Palaszczuk Government's commitment to renewable and solar energy is underlined by our Solar 60 program, which will provide long-term revenue certainty and enable favourable financing arrangements for successful solar generation projects generating a total of up to 60 megawatts.
"Queensland-based projects shortlisted by ARENA that go on to secure federal funding support will become eligible for the State Government's Solar 60 program.
"By providing long-term financial support the Solar 60 initiative ideally complements ARENA's program which will provide upfront capital grants to successful applicants.
"The combination of these two initiatives will lower the cost of large-scale solar and remove obstacles such as financing and commercial viability to support the growth of large scale solar in Queensland."
Mr Bailey said the construction and operation of large-scale solar generation projects will encourage local and international investment, create jobs and help combat climate change by lowering carbon emissions.
"These projects aren't just about delivering environmental outcomes, they'll deliver real economic benefits too," he said.
"We've got it all here in Queensland – not only the space and the sunshine, but the world-class technological and research facilities that can help position us a world-leader in large scale renewables as well as rooftop solar PV."
It is expected that support agreements for successful Queensland-based projects will be finalised before the end of 2016, with construction to commence immediately.
Further information about the Queensland Government's Solar 60 initiative is available at https://www.business.qld.gov.au/industry/energy/renewable-energy/solar-60-queenslands-large-scale-solar-investment-progra
The Queensland-based shortlisted projects are:
| | | | |
| --- | --- | --- | --- |
| Organisation | Project | Town | Megawatt capacity |
| Origin Energy Limited |  Darling Downs Solar Farm |  Dalby |  106.8 |
| FRV Services Australia Pty Ltd | Baralaba Solar Farm | Baralaba | 50.0 |
| Genex Power Limited |  Kidston Solar Project |  Kidston |  50.0 |
| KCSF Consortium |  North Queensland Solar Farm |  Proserpine |  50.0 |
| RATCH Australian Corporation Limited | Collinsville Solar Power Station | Collinsville | 42.0 |
| Canadian Solar (Australia) Pty Ltd | Oakey Solar Farm | Oakey | 25.0 |
| Kennedy Energy Park Pty Ltd | Kennedy Energy Park | Hughenden | 19.2 |
| Canadian Solar (Australia) Pty Ltd | Longreach Solar Farm | Longreach | 15.0 |
| Overland Sun Farming Company Pty Ltd |  Hughenden Sun Farm |  Hughenden |  14.2 |
| juwi Renewable Energy Pty Ltd | Ebenezer Solar Project | Ipswich | 10.0 |