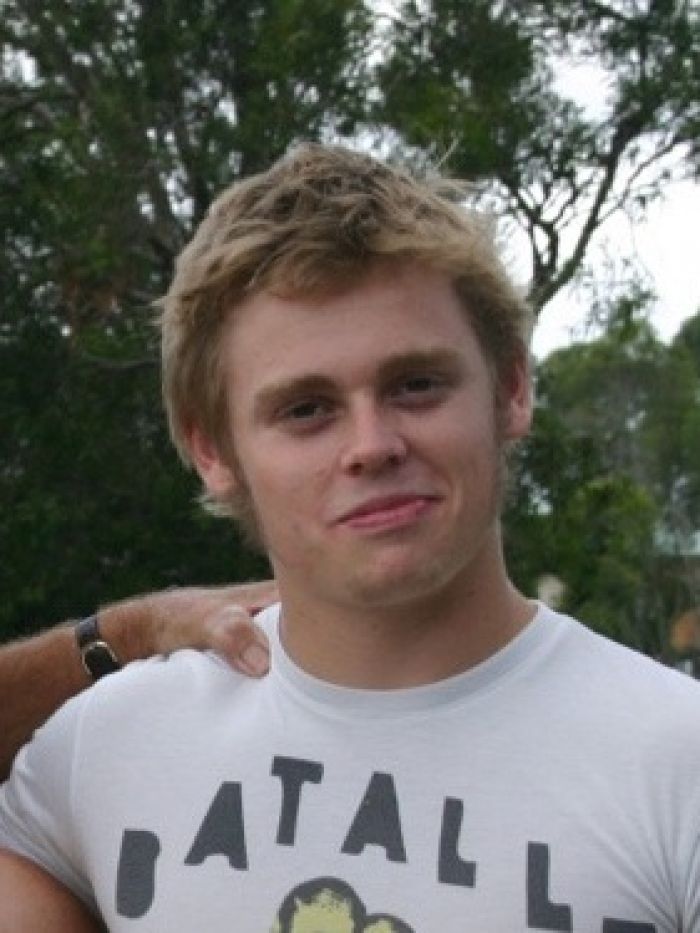 Queensland considers regulating combat sports in wake of boxing deaths
The Queensland Government is considering bringing in regulations for combat sports in the wake of two deaths in boxing in the past five years.
Key points:
Two boxing-related deaths in past five years in Queensland
Queensland is the only state along with the NT not to regulate combat sports
State's new Sports Minister now examining reforms
The state's new Sports Minister Curtis Pitt is examining reforms in the wake of the ABC's investigations, which revealed successive governments going back to the Beattie administration have examined regulating combat sports but failed to bring in changes.
Queensland is the only state along with the Northern Territory not to regulate combat sports such as boxing.
Senator Pitt said the Queensland Government was considering whether regulations were necessary.
"At the moment combat sports including boxing are self-regulated and that at this stage is going to remain the case," he said.
"I would say though that we're always looking to improve safety in sport, I think particularly when it comes to junior sport.
"I think it indicates that there is cause for the Government to closely monitor what is happening."
Boxer's death highlights why sport should be banned: AMA
Calls for better regulation of Queensland boxing were renewed after the death of promising young boxer and law student Braydon Smith in March last year.
The 23-year-old collapsed an hour-and-a-half after his featherweight fight against Filipino John Moralde.
Smith was airlifted to hospital and put on life support, but never regained consciousness and died two days later.
He had the world at his feet and then all of a sudden he was just taken.

Doug Macdonald, Alex Slade's step-father
He passed ringside checks by a doctor before and after the fight, and was passed fit for his annual boxing licence renewal in October.
The Australian Medical Association (AMA) said Mr Smith's death highlighted why the sport should be banned.
Dr Chris Zappala, the president of the AMA's Queensland branch, said boxing exposed participants to harm, particularly young people.
"When they're in the developing stages in terms of their brain and motor function it really is a risk and potential injury they can do without," Dr Zappala said.
"The AMA position is that boxing should not be open to children up to the age of 18 and in order to reduce the spectacle and fervour around boxing to remove it from events such as the Olympics."
Smith's death was referred to the Queensland coroner for investigation.
The Office of the State Coroner said they were waiting for the full police investigation report before deciding whether it was in the public interest to hold an inquest.
'There will be more deaths without regulation'
Mr Smith's death was not the first in Queensland. Amateur boxer Alex Slade was just 19 when he slumped to the canvas in the fourth round of his fifth fight in Mackay in October 2010.
He was taken to Townsville Hospital, but never regained consciousness and died a week later.
A coronial inquest found he died from a blow to the head sustained during the fight, and also found there was no wrongdoing from boxing administrators or the ringside doctor.
But investigations showed Slade was not registered, and that rival splinter boxing groups in Queensland did not know which organisation he was fighting for.
Slade's mother, Deborah Harris-Macdonald, said she had no doubt there would be another death from boxing unless the sport was better regulated.
"Alex wasn't insured for this type of sport," she said.
"I breed horses and you can't take horses out to a horse show unless you're insured for that. You're just not allowed into the horse ring. So why doesn't this happen with sports like boxing?"
Slade's step-father, Doug Macdonald, has been pleading with authorities to take action.
"It's got to be changed. I would hate to see anybody – it doesn't matter how much support they had - to go through this," he said.
Photo:
The Australian Medical Association said Mr Smith's death highlights why the sport should be banned.
"He had the world at his feet and then all of a sudden he was just taken. It was his choice, I accept that, but it was also, things could have been in order that would have made things different."
Sports lawyer Tim Fuller was part of consultations with the Queensland Government after Slade's death, examining how regulations could be improved.
Mr Fuller said after two deaths in the sport of boxing, it was outrageous that nothing had changed.
He said Queensland should come into line with other states and regulate boxing by legislation.
"While an accident can happen in any sport, ultimately when it comes to accountability, when it comes to the regulations of the sport and so forth, this is a situation that is of greatest concern," Mr Fuller said.
"I don't want to be the prophet of doom, but undoubtedly there will be further injury.
"We see other sports that change their rules when injury occurs ... so therefore, the sport, and the Government for that matter, it's incumbent on them to put the stronger frameworks in place to ensure that there won't be that event hopefully ever recurring again."
Dispute over a lack of regulation claims
The response from the boxing community has been mixed.
Boxing Queensland president Ann Tindall said Smith's death was a tragic accident, and the sport was no more dangerous than other contact sports.
"I think boxing still remains a very safe sport," she said.
"I haven't seen any regulations of the Combat Sport Authority doing any good in New South Wales for instance.
"I don't believe that's helped at all. I believe breakaway groups continue to flaunt the rules and do their own thing."
The Australian National Boxing Federation's Queensland Medical registrar, John Hogg, said more regulation would not help save lives.
"I would dispute there's a lack of regulation," he said.
"I mean, there's regulation by the Australian National Boxing Federation. We have a set of rules. Our rules regarding boxers are exactly the same as they are in the government states."
But boxing referee Brad Vocale said the lack of regulations in Queensland was affecting the sport's credibility.
"The biggest issue in this sport is severe weight loss where it's causing issues for fighters that have been hurt," Mr Vocale said.
"It's proven - self-regulation doesn't work. That's like sort of saying that, 'well okay, Dracula is in charge of the blood bank and he'll just look after all of the blood'.
"Right now, no-one is responsible, no-one is accountable."
Source: ABC News