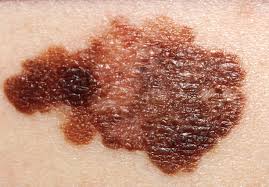 QIMR Berghofer Institute makes melanoma breakthrough
Queensland has many titles it can be proud of. Being the undisputed melanoma capital of the world isn't one of them.
But a world-first blood test developed by Queensland researchers promises to assist early diagnosis.
There are about 136,000 people in Australia with either an active or previous diagnosis of melanoma, with 11,000 incidences a year, the majority coming from the Sunshine State.
Of those, treatment will not be successful for 1500 people.
Early detection means a greater than 92 per cent chance of the cancer not recurring and a "fantastic" chance of survival.
Queensland Institute of Medical Research Berghofer Institute research assistant Mitchell Stark has spent the past three and a half years working on a test to catch the cancer in those early stages.
He found the answer in biomarkers, once thought non-important, but now understood to be shed by melanoma cancers.
In a world first, Mr Stark developed a blood test which picks up those markers, or microRNA molecules, before a scan, meaning those 136,000 people who've received a melanoma diagnosis can find out much earlier if it has returned.
"The study actually found a panel of seven biomarkers, so these actually have the ability to detect the presence of melanoma in a blood test, was high accuracy in sensitivity and specificity," he said.
"And as it turned out it seemed to be superior than currently used blood analysis."
It will take at least another two years for all tests and research to be completed before it hits the market.
Source: Brisbane Times