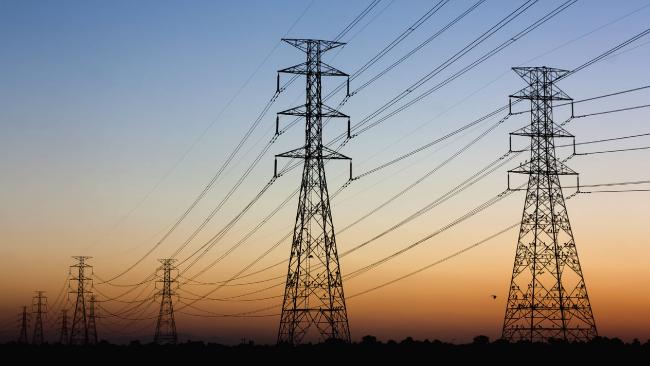 Power hoarders using battery technology on notice as Queensland Government plans a crack down
The State Government is considering how best to tackle the possible rise of power hoarders who use battery technology to soak up electricity during low-demand times to pump back into the grid for cash.
With Queenslanders increasingly expected to invest in batteries, which cost between $10,000 and $45,000, the Government is keen to get ahead of potential challenges.
The Sunday Mail recently revealed Energex had urged the State to strip households of their 44¢ per kWh tariff if they install batteries, arguing that the original solar bonus scheme legislation had not accounted for the technology.
But the Government may also face issues with householders using their batteries to effectively hoard power during off-peak times, in a bid to sell it back to the grid.
It is understood the Palaszczuk Government is considering how to deal with the issue.
Energy Minister Mark Bailey said he wanted to ensure that battery technology was "deployed in a way that minimises the cost to consumers across the overall network".
"Batteries can help give us the flexibility we need in the electricity network by 'time-shifting' our energy capacity to when we most need it, usually from 4-7pm," he said.
 "The Palaszczuk Government is working to remove barriers to solar PV, and is also testing and trialling battery storage products.
Last year, Ergon's Technology Engineer Dean Condon said battery technology should be viewed as an opportunity rather than a threat.
"Imagine if each home had battery storage, a home energy management system, a solar PV system and dynamic electricity pricing," he told Ergon's website.
"It would allow customers to charge their battery system from either their solar PV or Ergon's network at times of low demand and use battery power at peak times which doesn't impact lifestyle and reduces pressure on the network and the need for continual network expansion."
Mr Condon had also pointed to Ergon's Townsville-based residential battery trial, which he said would allow it to monitor how customers use "dynamic electricity pricing" in conjunction with batteries.
Source: Courier Mail