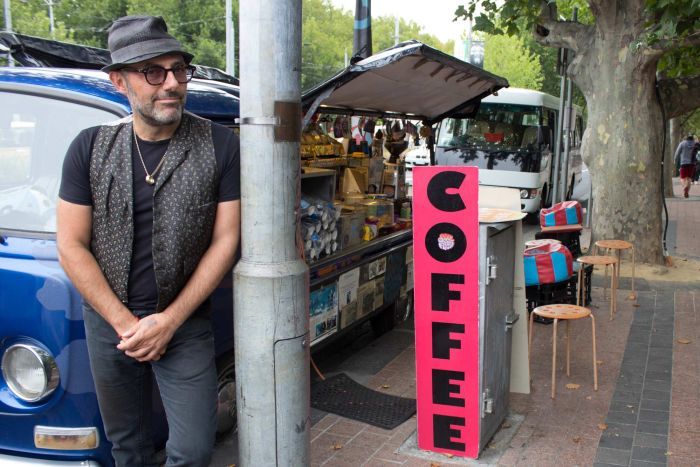 OMG how will I cope in the Morning .... Coffee Bean shortage predicted
A predicted global coffee shortage could see retail prices rise and the closure of some Melbourne cafes, according to operators.
Giuseppe Lavazza, vice president of global coffee supplier Lavazza, said there were signs that coffee-producing nations would not be able to meet global demand for the product in the future.
"There is the problem of a possible shortage," he told 774 ABC Melbourne's Jon Faine.
He said climate change was a "real issue" that had been affecting coffee production for some time.
"Last year we had drought in Brazil, for example, this year we had El Nino in Indonesia," he said.
Mr Lavazza said his company was expecting the strong US dollar and increasing global demand to lead to "high volatility in coffee prices".
"Long-term the world will need much more coffee because international coffee consumption is growing," he said.
He said there was little land left to grow coffee that was not already in use, meaning the only way to satisfy demand was improving the productivity of farms.
"We think that in the future if the basics are not going to change, the price of the coffee is going to increase on the international market because of this difference between the demand and the supply," he said.
Cafe closures could be 'silver lining'
Research released last year by Roy Morgan showed Melbourne led Australia in cafe patronage, with 63.3 per cent of Melburnians visiting a cafe in an average three-month period.
Sam O'Neil, who works at an inner-city espresso bar, said that could change if coffee prices rise.
"People will trend to drinking coffee the cheapest way — so buying coffee for home rather than getting it at a cafe," he said.
Photo:
Cafe worker Sam O'Neil says he expects more Melburnians to drink coffee at home if prices rise. 
Nathaniel Marshall, who owns a small cafe on Melbourne's City Road, said he did not expect Melburnians would drink less coffee if prices rose.
He said that, short-term, a rise in the price of coffee beans might not affect the price of a takeaway coffee as long as milk and packaging remained inexpensive.
"If we keep milk low then we can absorb a bit more of a coffee hike," he said.
However, he said any sustained increase in coffee prices would have to be passed on to consumers.
Larger, global cafe chains already charge a lot more for coffees than Melbourne's independent cafes, Mr Marshall said.
As harsh as it sounds it would be a good thing to see some of the cafes go because some of them are really dodgy.

Coffee van operator Michael Sergi
Michael Sergi has owned several cafes and now runs a coffee van near the Arts Centre on St Kilda Road.
He said there were more significant factors than the raw bean influencing the price of a coffee, including rent and staff, and he could not change his pricing every time the price of coffee rose or fell.
But he said long-term an increase in the price of coffee would drive many Melbourne cafes out of business.
"It's hard enough with the pricing that we have now to maintain a business," he said.
Mr Sergi said cafes closing down could be the "silver lining" of the predicted coffee shortages.
"As harsh as it sounds it would be a good thing to see some of the cafes go because some of them are really dodgy and they're taking business away from the really good places," he said.
Source: ABC News