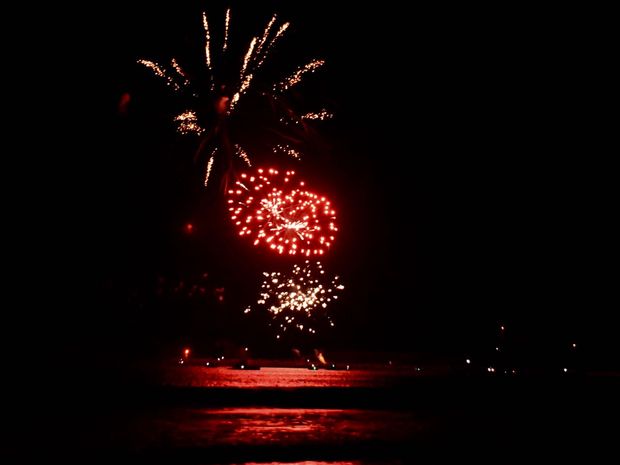 NYE 2015: 536 arrested across Qld
More than 500 people have been arrested as part of New Year's Eve celebrations across Queensland but police have praised the general behaviour of revellers.
About 120,000 people attended the South Bank precinct in Brisbane to join in celebrations while around 50,000 counted down to 2016 in Surfers Paradise.
There were 536 arrests across Queensland, mostly for public order and drug related offences, 100 fewer than last year.
A total of 231 street and liquor infringement notices were issued throughout Queensland.
Thirty people were issued a banning notice from South Bank parklands while 12 people were banned from the Surfers Paradise precinct.
Police Minister Bill Byrne said he was pleased the vast majority of Queenslanders were well behaved and enjoyed New Year celebrations without incident.
"Crowd numbers were higher than last year and most revellers were well behaved.
"I think that is a great start to 2016 but unfortunately there were some who ignored the warnings and risked their lives and lives of others by driving while drunk or under the influence of illegal drugs."
Road Policing Command Assistant Commissioner Michael Keating said the most disturbing outcome for police was the significant number of drug drivers arrested.
"Additional road drug testing being conducted this Christmas and New Year period has revealed a concerning number of people are getting behind the wheel of a car while affected by dangerous drugs," Assistant Commissioner Keating said.
"On New Year's Eve, 61 drug drivers were arrested and more than 320 drug drivers have been arrested this Christmas period.
"Police will continue to roll-out further road drug testing programs in 2016 as we aim to reduce the number of people putting themselves and others at risk by driving while under the influence of drugs and alcohol."
A total of 242 people died on Queensland roads in 2015, 20 more than in 2014.