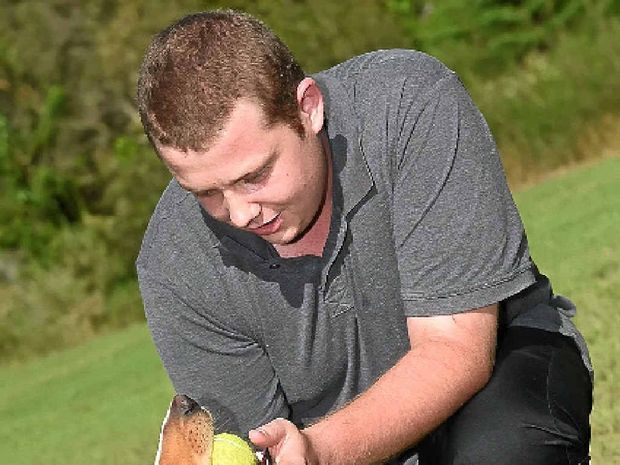 No Website, Lack of informed public and Pound fees far from perfect alleged
Moreton Bay pet lovers are calling on council to rethink how they handle lost animals in 2016.
A total of 64,015 dogs were registered with Moreton Bay Regional Council (MBRC) last financial year, but animal lovers say council-run services don't do enough for our furry friends.
Animal safety advocate Tristtram Deacon is circulating a petition in an attempt to lower pound fees.
"On the first impoundment if the dog is not registered or micro chipped they charge you the registration fee of $129 - then a $50 daily fee and a microchip fee (if the animal isn't micro chipped)."
"The release fee of an unregistered animal is way too high.
"They have microchip days that make it cheaper."You'd think they'd sponsor a program for desexing but they don't."
Periodic dog registration is required under local law in most South-East Queensland council areas. A spokesperson for the MBRC said dog registration was a legal requirement in all Queensland council areas under the State Government's Animal Management Act.
"If a dog is not registered or the registration details are out of date, council officers have no option but to house the animal at the council pound. This is why registration is so important."
Mr Deacon said there had been instances where the council-run Dakabin Pound had failed to contact owners of micro chipped animals for days, boosting impound fees."Basically you'll have people that contact us and their dog will be in there for three days but its micro chipped- and the microchip is working," he said.
Holly Fraser alleges she was given 15 minutes before close to claim her cat in 2014. "She (the cat) went missing on the Monday that my house burnt down," Holly said.
"I got the phone call from Dakabin on Friday saying they'd had my cat since Tuesday morning and they'd only just checked the microchip."
A week later she had the fees required, but her cat was gone.
"They couldn't tell me if she was put down or rehomed," she said."I presume she was put down," Holly said.
MBRC declined to comment on the allegations against the pound.
Tristtram's pound petition can be signed at http://ow.ly/WSfYk