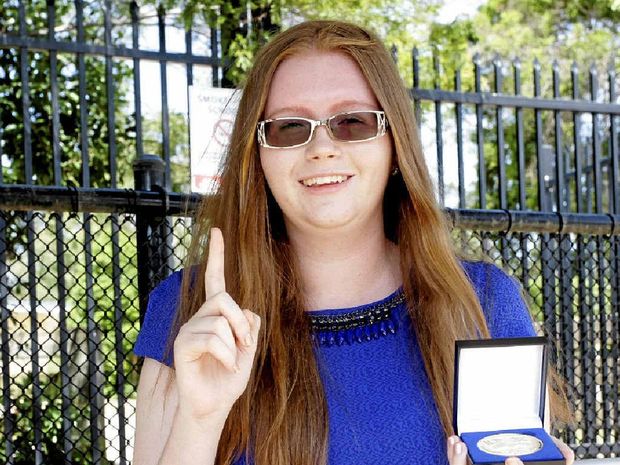 Morayfield's Lauren Beecher has world of OPportunities
Morayfield State High School student Lauren Beecher has the right attitude to take her far in whatever career she chooses.
The 2015 Year 12 student was one of 731 students in Queensland to receive the top mark of an OP1.
Lauren said she was happy and relieved when she went online and saw her result.
"It was so amazing attaining an OP1," she said.
"I just logged into QCAA and it came on the screen that I had achieved an OP1 and it was truly amazing."
Lauren said she had sacrificed many hours of free time to study in order to achieve the best she possibly could.
"I've always just wanted to study and put in as much effort so when I finished Year 12 I had as many opportunities as I possibly could," she said.
"Study was my first priority and came before anything else.
"I put in a lot of hard work and had a lot of support from family and teachers."
The teenager had studied English, Maths B, Science, Biology and Information Technology subjects to get her great grades and was also awarded Dux.
Lauren was expecting to here back from her preferred university in the main offer round on January 14.
"I'm hoping to go to the Queensland University of Technology and study a Bachelor of Nutrition and Dietetics," she said.
St Columban's College Caboolture had also achieved impressive OP results, with five students gaining OP2s.
Source: Caboolture News