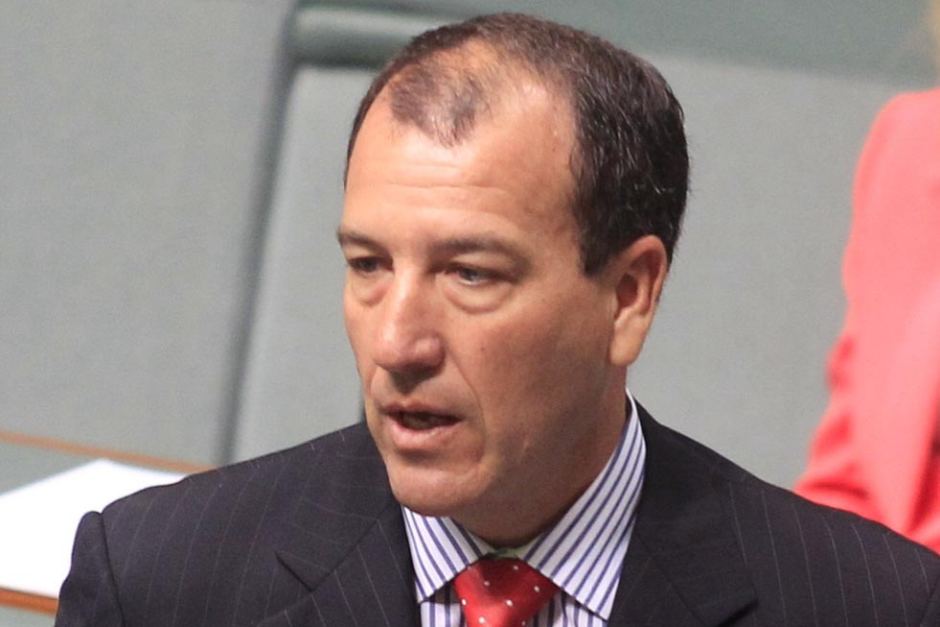 Mal Brough requests $100k pay cut after standing down from ministry over Slipper affair
Mal Brough has requested a pay cut of more than $100,000 and a new office in Parliament House after being relieved of his duties as a minister.
Last week Mr Brough, with Prime Minister Malcolm Turnbull, announced he would be stepping aside as Special Minister of State, pending the outcome of an Australian Federal Police (AFP) investigation into his role in obtaining copies of former speaker Peter Slipper's diary.
On the same day, Mr Brough wrote to current Speaker Tony Smith's office requesting the ministerial component of his salary not be paid from that day.
In stepping aside from the ministry, he also has to move out of Parliament House's ministerial wing and find new accommodation in the House of Representatives.
"Mr Brough's requests were communicated to the Department of House of Representatives on the same day, and appropriate action is being taken to action them," a spokesman for Mr Smith said.
Mr Brough's ministerial salary of more than $300,000 will now drop back to a backbencher's rate of $199,040.

Mal Brough has resigned from the front bench over his alleged involvement in the procurement of copies of Peter Slipper's diary. Look back on significant moments in the story.
The Queensland MP has faced sustained questioning from the Federal Opposition about his role in the downfall of Mr Slipper.
In an interview with the Nine Network's 60 Minutes in 2014, Mr Brough said he had asked Mr Slipper's former staffer James Ashby to get copies of his diary.
But late last year, he told Parliament he never made the request.
Shadow attorney-general Mark Dreyfus has led the attacks on Mr Brough, and has welcomed Mr Brough's request for a pay cut.
But he has told ABC Radio National that Mr Brough's tenure as a minister should be ended, regardless of the outcome of the AFP investigation.
"He should not have been appointed to the ministry in the first place," Mr Dreyfus said.
"Yes, it's appropriate that Mr Brough no longer accept that ministerial salary, but it's also appropriate that he never again appear in the Turnbull ministry."
Source: ABC News