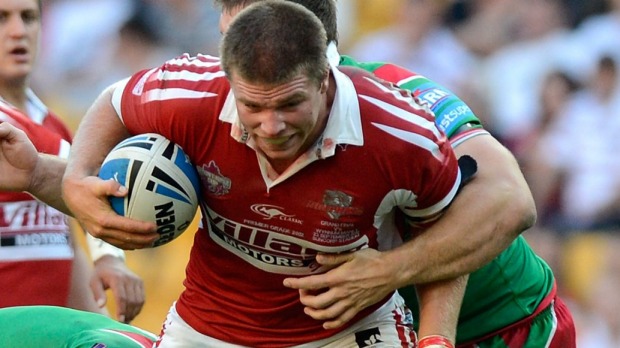 James Ackerman tribute: Calls for Sunshine Coast stadium name change
Two Queensland politicians have called on the Sunshine Coast Council to rename its stadium after James Ackerman, the former Sunshine Coast Falcon player who died last year.
Sunshine Coast Council candidate and former Wallabies coach John Connolly has joined former rugby league professional Queensland Senator Glenn Lazarus in a push to create a tribute for the "talented young man" who "loved his rugby league with a passion".
"I wholeheartedly support the proposal to name a stand at the Sunshine Coast stadium after James Ackerman," Mr Connolly said.
"This is a very appropriate and dignified tribute and I call on the mayor to action this."
Mr Connolly proposed a commercial re-naming, through a sponsorship model, which would go towards developing local rugby league in the community that had been "hit hard" by Ackerman's death.
"As someone who has coached young footballers from club level to the highest levels this tragedy hits very much close to home, but it is also a testament to the courage and strength of James' family as to how they are dealing with such a significant loss. They are an inspiration to all," Mr Connolly said.
Mr Connolly's comments come two days after Senator Lazarus launched the Ackerman tribute campaign online, which had so far garnered over 1200 signatures.
"The Ackerman family demonstrates the courage, spirit and values that we as Australians hold dear, respect and must continue to strive for," Senator Lazarus wrote.
"It is my hope that we as a community can memorialise James Ackerman in honour of his life and importantly out of respect for his wonderful family."
Source: Brisban Times