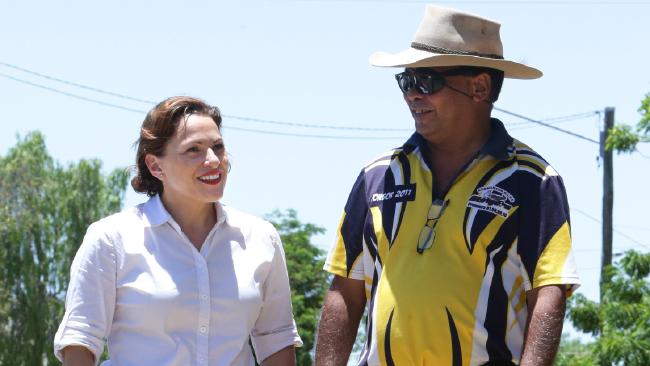 Jackie Trad says next PM has a fight on their hands as Queensland battles for more funding
Acting Premier Jackie Trad has warned both sides of federal politics that whoever wins the upcoming election will face a tough fight from a Queensland intent on securing a better deal.
Ms Trad said one of the major challenges facing the Government this year was a looming battle to carve out a greater slice of the Commonwealth funding pie.
"Making sure that we get a good deal out of whoever wins the next federal election is going to be a key challenge for the Pala­szczuk Government and it's one that I know we are very ­enthusiastic and eager to follow up," she said.
"In terms of some of the projected shortfall in health funding and education funding … that will be very ­significant to Queensland, particularly Queensland's regional communities."
While the Acting Premier acknowledged Queensland's relationship with Prime Minister Malcolm Turnbull was "better than our relationship with the previous prime minister", she pointed to significant funding issues – including uncertainty around disaster relief.
"There have been mooted changes to the way the NDRRA (Natural Disaster Relief and Recovery Arrangements) are organised and this is an issue that's been put on the backburner by the Commonwealth, perhaps pending the outcome of the federal election," Ms Trad said.
Source: Courier-Mail