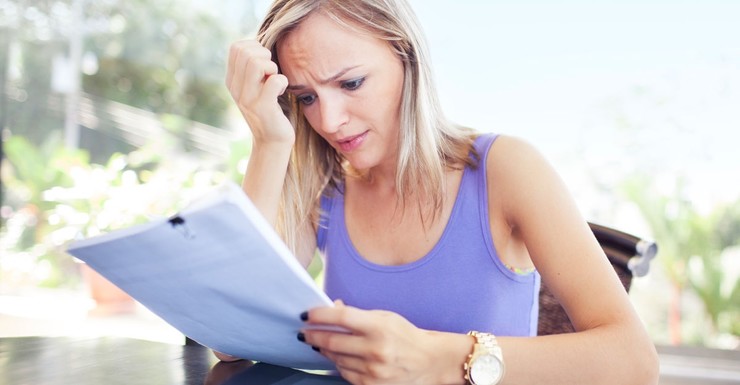 How to avoid a nasty summer bill shock
It's that time of year when air-conditioners are a lifesaver – but how can you minimise the hit to your wallet?
What is not to love about summer? It's a time for watching sport on the couch, beach cricket, pub catch-ups and, increasingly, a hefty dose of bill shock.
Nothing brings you back to Earth quite like discovering an exorbitant energy bill in the mail, as many of us are likely to do in the coming weeks and months.
"People expect their energy bills to be high in the winter months but they get surprised that this is the case in summer, too," said Corporate Affairs Manager at price comparison website iSelect, Laura Crowden.
"But the truth is that heating and cooling are responsible for 40 per cent of your energy usage."
A recent survey of 1000 Australians conducted by Galaxy Research found energy bills had increased for 60 per cent of Australian households during the past 12 months.
Nearly half of all Australians were charged more than they expected in their last electricity bill, and the problems were particularly acute in Victoria, with about two-thirds saying their bills had increased.
At a time of supposed competition among energy retailers — deregulated markets exist in Victoria, New South Wales and Queensland — why is this the case?
The cause
If you have ever tried to cut your energy usage but noticed no discernible difference to your bill then you are not alone.
Energy usage makes up less than half of your total energy bill, with more than 50 per cent of the total coming from network costs, according to Ms Crowden.
"Most of the cost comes from network charges: the cost of energy infrastructure, repairing it and transporting it to our homes," she said.
"A lot of these networks are quite old and need upgrades, and natural disasters are also likely to lead to price increases."
CEO of customer complaints service Two Hoots, Jo Ucukalo, said price rises tend to happen as more customers go off the grid.
"Many energy retailers are issued with a set amount of money by the Australian Energy Regulator that they can recover from customers and the more people who choose solar power or go off the grid, the less people there are remaining to bill to meet this threshold," Ms Ucukalo said.
"So prices go up so energy retailers can ensure they meet that cap."
Negotiate hard
Competition is fierce in the deregulated energy markets, and Ms Ucukalo recommends consumers shop around and bargain hard.
"Call your retailer and find out if you are on a fixed contract or the standard rate and then ask them what they can do for you," she said.
"Everything is up for negotiation."
Ms Crowden said consumers should snap up deals and discounts but to be aware of the fine print.
Many contracts are easy to break these days — and exit fees are usually under $50 — making shopping around well worth the effort.
"If there is a deal that offers a 30 per cent discount check it isn't just off the usage but the total bill," she said.
"Likewise, if you get a deal that offers a discount for paying on time, you need to be honest about your ability to do this. Are you someone who lets bills slip?"
Customers can also elect for 'bill smoothing' — in which the estimated annual usage is divided into 12 months to form a fixed price — or pay their bill on a monthly basis.
"These steps will not make your bills any cheaper but it will definitely alleviate bill shock," Ms Crowden said.
The culprits
While usage only forms part of the total bill cost, a few simple tweaks to the way we use appliances can also make a huge difference.
We know that air conditioners use a lot of energy, but if you set the temperature slightly higher to between 23 and 25C then it can make a big difference to the bill.
"It is actually a very nice temperature range without being freezing and is also a comfortable sleeping temperature," Ms Crowden said.
Pool pumps are also extremely expensive to run, and Ms Crowden recommends people turn off their appliances when they go away.
"It makes no sense to have things running while you are on holidays for weeks at a time," she said.
And if you can't afford to pay a bill, Ms Ucukalo urged customers to contact their energy provider straight away.
"Ask them if they have a financial hardship program, or if they can extend your due date," she said.
"The worst thing you can do is to ignore it."
Source: TND