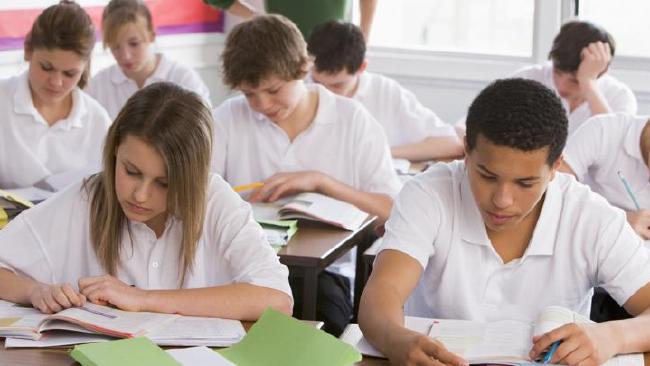 Extra teachers, guidance officers, roll out in Queensland state schools as the school year starts
Queensland students will benefit from more teachers and guidance officers in 2016, Premier Annastacia Palaszczuk said today.
Greeting students at Albany Creek State School for the first day of the school year, Ms Palaszczuk said an extra 290 teachers above natural growth were starting in state schools across Queensland.
"We made an election commitment to deliver an extra 875 teaching positions for state schools over the number required for enrolment growth from 2016 to 2018," Ms Palaszczuk said.
"Today we are delivering the first tranche of that commitment and that means 290 extra teachers standing in front of state school classrooms teaching our students.
"We'll see more than 530,000 students walk through the gates of Queensland state schools today and we want them to benefit from a solid education.
"That's why we're rolling out more teachers to ensure Queensland students receive the individual attention they need to get the best from their education."
Education Minister Kate Jones wished all students the very best for the year ahead.
"I extend a special welcome to the foundation students at three new state primary schools at Caboolture West, Ripley and Pine Rivers," Ms Jones said.
"Pallara State School students will also enjoy a brand new school relocated to a larger campus in Brisbane's southwest.
"Also this year there will be 15 extra guidance officer positions in state high schools. This will increase to 30 positions in 2017 and to 45 in 2018."
Ms Jones said 2016 would be an exciting year for education in Queensland, with key reforms being rolled out in schools.
"Our Advancing education action plan will increase the focus on science, technology, engineering and mathematics (STEM) giving students the opportunity to study coding and robotics," she said.
"The action plan also expands the study of culture and languages from Prep to Year 12 and includes a new reading advisory centre, an Autism Education hub and specialist coaches for Aboriginal and Torres Strait Islander students.
"The feedback, from the Advancing education forums and online survey, highlights the need to ensure all students are catered for and that support is available for students at risk."
The school year is divided into 4 terms ranging from 9 to 11 weeks duration:
Term 1 Wednesday 27 January – Thursday 24 March
Term 2 Monday 11 April – Friday 24 June
Term 3 Monday 11 July – Friday 16 September
Term 4 Tuesday 4 October – Friday 9 December
For more information about the 2016 school year, visit www.education.qld.gov.au.