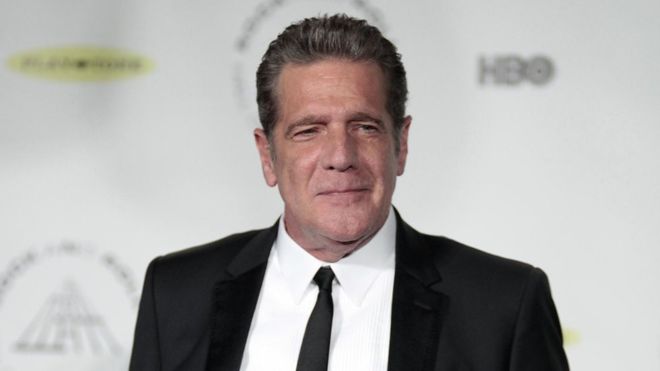 Eagles guitarist Glenn Frey, 67, dies
Eagles guitarist Glenn Frey has died at the age of 67, the band has announced.
He died in New York City on Monday from complications arising from rheumatoid arthritis, colitis and pneumonia.
"Words can neither describe our sorrow, nor our love and respect for all that he has given to us," his family and fellow band members said.
The Eagles were one of the most successful bands of the 1970s, with multiple hit singles including Hotel California, in 1976.
Frey co-founded the Eagles in 1971 with Don Henley, Bernie Leadon and Randy Meisner.
He co-wrote Hotel California with Henley, and composed a number of the band's biggest songs on his own, including Heartache Tonight and Lyin' Eyes.
The Eagles notched up more than 150 million album sales worldwide, with Hotel California and their greatest hits among the best selling in history.
After the Eagles split, Frey enjoyed success as a solo artist, most notably with The Heat is On, recorded for the 1984 film Beverly Hills Cop.
The band reunited in 1994 and became a hugely popular touring act.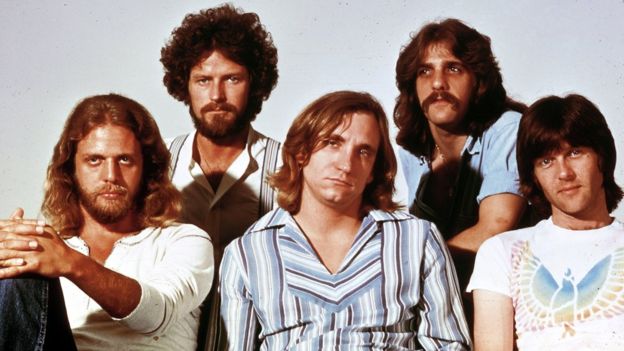 Frey formed the Eagles in 1971 with Don Henley, Bernie Leadon and Raindy Meisner after initially combining as a backing group for singer Linda Ronstadt.
Frey co-wrote the group's first single, Take it Easy with solo artist Jackson Browne but more crucially formed a productive songwriting partnership with Henley, which would yield dozens of singles but also lead to a power struggle in the band.
He won six Grammy awards with the Eagles, playing guitar, piano and providing vocals on several classic Eagles songs including Tequila Sunrise, Lyin' Eyes, Heartache Tonight and Take it Easy.
When the Eagles split in 1980, Frey pursued a successful solo career, releasing theme songs for the hit movie Beverly Hills Cop (The Heat Is On) and hugely popular TV series Miami Vice (You Belong to the City). He even guest-starred in Miami Vice and had a smattering of film an TV appearances including a minor role in Jerry Maguire.
It is not yet known if the Eagles, which became one of the world's most consistently successful touring acts after a stellar 1970s in the charts, will continue in any form without their co-founder and lead guitarist. Their four-year, 161-date 'Long Road Out of Eden' world tour, which earned an estimated US$250 million, is regarded one of the most successful tours of all-time.
Forty four years into their career the Eagles managed an arena tour of Australia in early 2015, on their History of the Eagles world tour, earning mixed reviews.
Source: BBC World Service & SMH