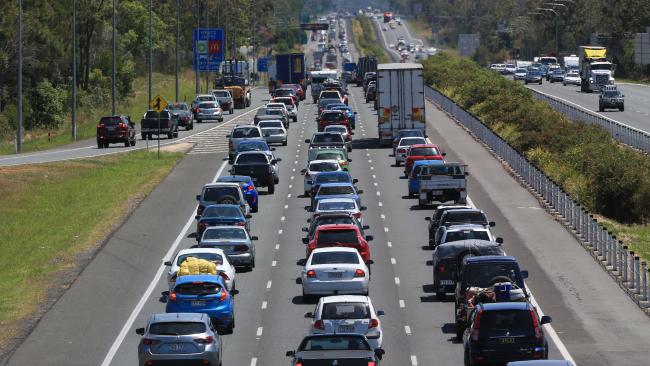 Bruce Highway campaign gains steam but funding roadblocks still stand in the way
Authorities say Bruce Highway improvements are on the way after Caboolture residents were some of the thousands stuck in holiday traffic over the Christmas break.
"I was caught in the traffic many days and seriously could not understand why it was so bad," said Belinda Neville on the Caboolture Herald's Facebook page.
Federal Liberal MP for Longman Wyatt Roy said $8.5 million was with the ­Department of Transport and Main Roads, which was investigating planning on highway upgrades from the Sunshine Coast to Brisbane.
"That's looking at options to add lanes, flood proofing at King John Creek at Caboolture and putting in a proper merge from the Bruce Highway on to the Gateway Motorway," Mr Roy said.
He said those options and associated costs should be ­finalised midyear, but then funding would need to be ­secured in what was a tough economic environment.
 "Obviously we're competing for funds," he said.
"I hope the Bruce Highway could be Queensland's number one infrastructure priority," he said.
Mr Roy said he hoped the Boost the Bruce campaign, which was petitioning for ­upgrades, would deliver a "very loud voice" that funding was needed.
He said $3 billion had already been spent on improvements between Pine Rivers and Gympie which were in the process of being rolled out.
A spokesman from the dep­artment confirmed a priority planning project to upgrade a 60km section of the Bruce Highway between the Pine River bridge and the Caloundra Rd interchange was under way.
Source: Quest News