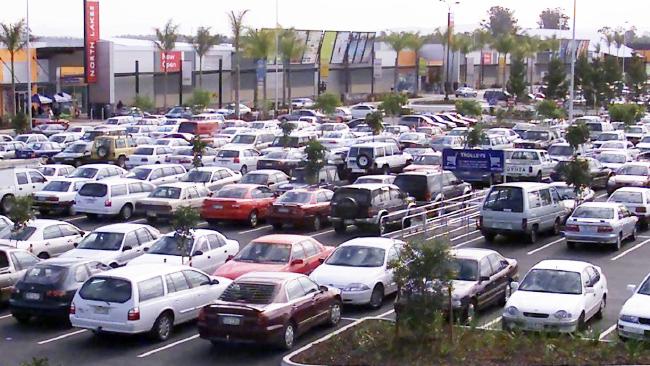 Westfield North Lakes attempts to minimise carpark stress for shoppers with new carpark for retailers
Do you usually avoid the shopping centre around this Christmas period because of trouble finding a carpark? Or maybe you say the little rhyme to help you find a parking space.
Shoppers have said they would avoid Westfield North Lakes due to difficulty with finding a car park over the busy Christmas period — an ongoing problems for people north of Brisbane as the centre is undergoing massive construction projects including Ikea.
Centre manager Jodie Gaske said there was now some "good news" for shoppers.
"Westfield North Lakes has secured a new carpark on North Lakes Drive, designed to be complimentary retailer parking, freeing up spaces in the carpark for shoppers during the busy Christmas period," she said.
"As part of the Ikea and linking mall development in 2016 we are building a new multi-level carpark, and new entry off Anzac Ave to make access even easier, due to open late next year."
The centre recently opened a fresh marketplace and laneway restaurants, while at the same time announcing plans for a mall to link with the Ikea store due to open in late 2016.
Source: Quest News