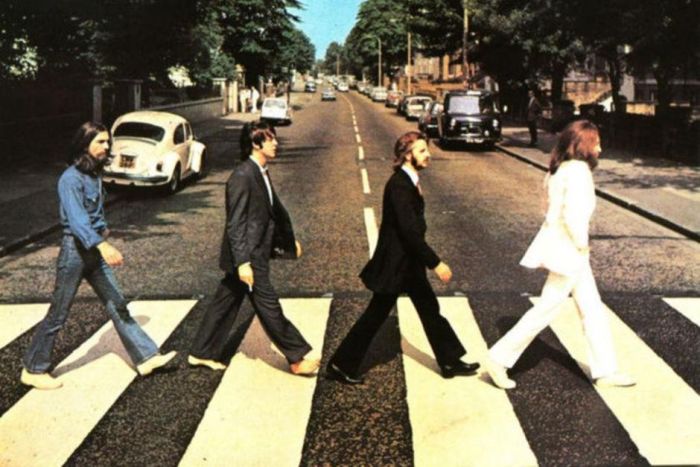 The Beatles: Come Together tops Fab Four's most streamed songs in first two days on Spotify
On Christmas Eve The Beatles gave fans the gift many had been waiting for when their music became available for streaming, and now the figures are in — Come Together has topped the list of most-streamed Beatles songs on Spotify.
The opening track on the 1969 album Abbey Road was the most popular Beatles song globally, ahead of Let It Be, music magazine Billboard reported.
The third most-streamed track was Hey Jude.
Come Together also topped the UK and US lists of most streamed Beatles songs.
Billboard reported that after just two days of streaming, songs by The Beatles had been added to more than 673,000 Spotify playlists.
The statistics also revealed that 65 per cent of Beatles listeners on Spotify were under the age of 34, more than 50 years after the release of the band's first single Love Me Do — which was the fourth most streamed Beatles song globally.
Alongside Spotify, the services streaming all 13 of The Beatles' original albums include Apple Music, Google Play, TIDAL and Amazon Prime Music.
The Beatles had held off from making their music available on streaming services, worried their valuable song catalogue could be devalued by selling individual songs or by an increased potential for digital piracy.
"The Beatles are the most iconic band in music history and their catalogue is the number one request from our subscribers around the world," said Ethan Rudin, chief financial officer of music streaming service Rhapsody International.
The top 10 Beatles songs on Spotify globally are:
Come Together
Let It Be
Hey Jude
Love Me Do
Yesterday
Here Comes The Sun
Help!
All You Need Is Love
I Want To Hold Your Hand
Twist And Shout
Source: ABC News