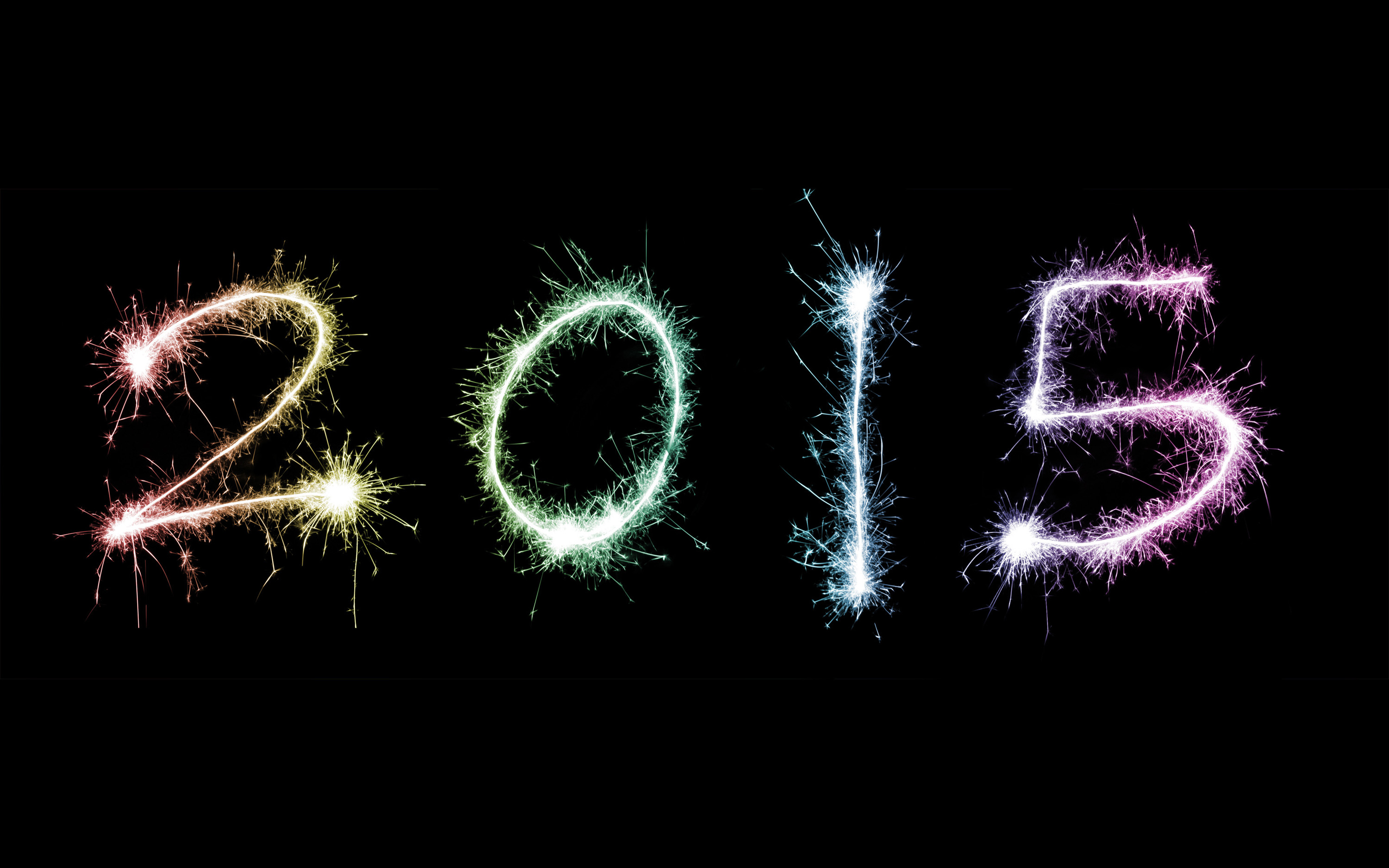 The 10 best movies of 2015
Record-breaking, history-making or game-changing, these memorable flicks are what cinema in 2015 will be known for.
With ever improving technology and waves of fresh young talent, 2016 should have been a better year of cinema than the last.
Instead, in many ways the quality of filmmaking fell.
Audiences flocked to theatres in record numbers (Jurassic World grossed nearly $2 billion globally), but it was to see the same old thing, with only a few minor changes.
Remakes, sequels and spinoffs dominated and many pondered whether the seventh 50,000th superhero-mutant movie heralded the death of originality as we know it.
Still, there remained light in a dark, repetitive place in the form of films like Woody Allen's entirely unique Irrational Man (released in August), Alejandro G. Iñárritu's gruesome The Revenant, Todd Haynes' haunting Carol and David O. Russell's Joy (all of which are yet to open in Aussie cinemas).
Going to the cinema also developed from an hour's interlude to a marathon experience, with running times spanning longer than ever before. Two hours for Jurassic World, two hours and twenty minutes for The Martian and two-and-a-half hours for Spectre made taking several bathroom breaks throughout entirely acceptable.
So, when we reflect on this strange, sequel-filled year, what will stand out? What are the films that made us laugh, cry, think and feel like no X-Men films ever could?
Here are The New Daily's picks from the top 10 movies of 2015, based on a combination of audience reaction, critical reception and box office haul.
10. The Gift
It's rare these days for a scary movie to be both popular and acclaimed. Even rarer for it to be written, produced, directed and starred in by an Australian actor still making a name for himself.
Joel Edgerton's debut effort was a subversive, slick and gripping psychological thriller.
Co-stars Jason Bateman and Rebecca Hall put in strong performances for Egerton's directorial debut, taking the audience on a challenging edge-of-your-seat journey through the protagonists' seemingly normal lives.

9. Creed
To say that people surprised at how well this Rocky spinoff turned out would be an understatement. And when suggestions of an Oscar nomination for Sylvester Stallone started getting thrown around, people were downright dumbfounded.
It's rare that a modern remake of ageing franchise hits the nail so perfectly on the head of its predecessors. Stallone's performance is a true tearjerker and newcomer Michael B. Jordan fills Stallone's shoes (and the grey tracksuit) with aplomb.
A classic sports movie that ticks every box it needs to, plus some we didn't expect it to.

8. Minions
Cute little yellow creatures on the loose – it doesn't exactly have "game changer" written all over it.
Surprisingly, Minions was one of the highest grossing films of the year because, well, sometimes people like to watch cute little yellow creatures on the loose. It sure beats the nightly news.
Even for adults, this animated kids' film was funny, enlightening and entertaining. Its protagonists also made for some wonderful novelty phone cases, Halloween costumes and key rings.
The countdown to the inevitable Minions 2 has begun.
7. Spy
Like a sort of Bourne Identity for idiots, this brilliant Paul Feig comedy saw the perennially hilarious Melissa McCarthy team up with a cast of comic geniuses like Rose Byrne, Miranda Hart and Allison Janney.
As a hapless CIA operative who is thrown into active duty after spending most of her time in the call centre, McCarthy's physical comedy skills got a serious workout. Thanks to a brilliant script from Feig and a plot that was just farfetched enough to work, this ensemble comedy scored rave reviews from critics and audiences alike.
The highlight? Jason Statham doing comedy. Trust us, he kills it.
6. Ex Machina
This slick sci-fi production is more about deep, wide-ranging ideas than it is special effects or impressive technology.
Playing on humans' perennial fear of a robot invasion, the movie follows programmer Caleb Smith (Domhnall Gleeson) who wins the chance to visit the isolated home of reclusive inventor Nathan Bateman (Oscar Isaac).
The pair run into strife when Bateman's most impressive experiment, an AI named Ava, turns out to be more than he bargained for.
Poignant and chilling.
5. Trainwreck
This year made it clear that it's Amy Schumer's world and we're just living in it.
The comedian went from being "that funny stand-up" to being a global phenomenon, and box office gold. Trainwreck, with its honest portrayal of dating in 2015 and unbridled crudeness, instantly became the most quotable movie of the year. What else could we expect from a Schumer-Judd Apatow partnership?
Schumer's on-screen chemistry with co-star Bill Hader is a highlight, as is LeBron James, whose comic timing and delivery is surprisingly impeccable.
4. Inside Out
Leave it to Pixar to create a gorgeous animated movie that's both fun and deeply moving.
To put a kid-friendly spin on the difficult process of growing up, Pixar went inside the brain of an angst pre-teen whose emotions – personified by brightly-coloured characters – guide her through a turbulent time.
A brilliant take on what it's like to be human, this movie scored rave reviews from everyone between the ages of one and 100, as evidenced by its 98 per cent rating on Rotten Tomatoes.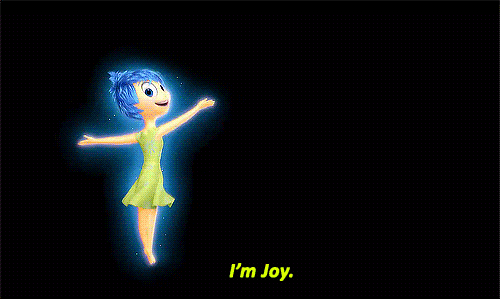 3. The Martian
A crowd pleaser in the truest sense of the word, this Ridley Scott space epic covers everything from comedy to action to drama. With a cast that could put Ocean's Eleven to shame and a soundtrack that would please fans of retro classics, it's the upbeat equivalent of 2013's Gravity.
Matt Damon is in his action-hero element as Mark Watney, an astronaut who gets stranded on Mars after a storm forces his NASA crew to abandon him.
Left with little resources and no hope, Watney is forced to – in his own words – "science the s**t" out of his situation. Pure, unadulterated entertainment ensues.
2. Star Wars: The Force Awakens
There was immense pressure for newcomer JJ Abrams to deliver on the all the hype built up by George Lucas's space saga.
Thankfully for the millions of excited fans around the world, he and his cast of relative unknowns managed to pull it off. Post-premiere screenings, beaming faces emerged from darkened theatres and critics deemed the film "the best Star Wars movie ever".
The Force is well and truly awake.
1. Mad Max: Fury Road
An exemplar of remakes gone right, George Miller's return to his insane idea from 1979 saw the original receive a welcome shot of cinema steroids.
Thanks to the addition of Charlize Theron as the fierce Furiosa, what was once the story of an unhinged marauder struggling to survive in a post-apocalyptic world became something of a feminist fable.
The powerful underlying message, plus exhilarating special effects, maniacal performances from a handful of Australian actors and non-stop adrenaline made Fury Road a movie that was impossible to forget.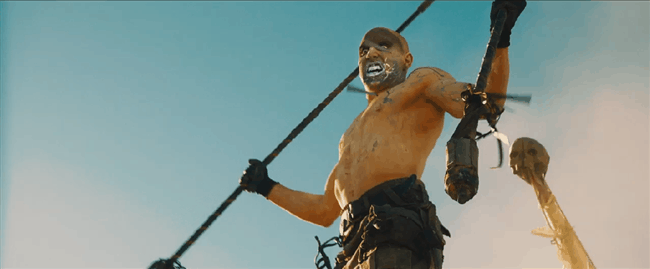 Source: TND