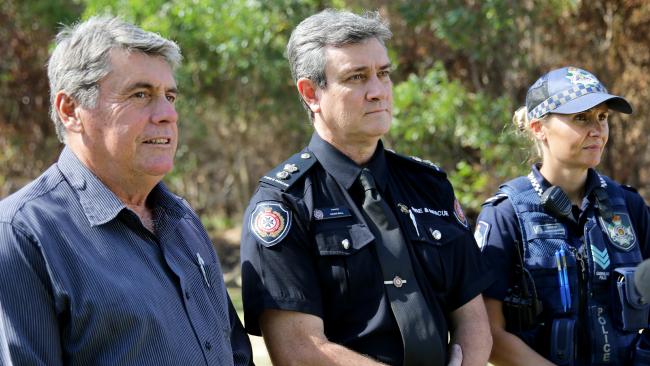 Spate of bushfires in the Caboolture region may have been deliberately lit
In light of a spate of fires in the Caboolture area, authorities are on the lookout for any firebugs who may be starting blazes for "fun".
Queensland Fire and Emergency Services Acting Superintendent Simon Ball said that the Ningi, Sandstone Point and Bribie Island areas had been hot spots.
"These fires don't light themselves," he said.
Fire crews were forced to battle a blaze at Sandstone Point last week for three days, Mr Ball said if it wasn't for favourable weather conditions it could have escalated into something much more serious.
"That particular fire was a real drain on our resources, we had people on that 24 hours a day."
"There are strange people out there who get kicks from starting this kind of stuff," he said.
Emergency crews have called for public assistance to help find anybody who may have deliberately lit these fires, with a reminder that arson is a crime.
"We're asking members of the public to assist us by reporting anything you think may have contributed to the lighting of these fires," Mr Ball said.
"It's important that everybody has a role to play, don't assume that someone has called 000.
"If you see people loitering in bushland areas with cars or bikes, please take note. The more information we can gather the better."
Anybody who may have information can call Crime Stoppers anonymously on 1800 333 000.
Source: Quest News