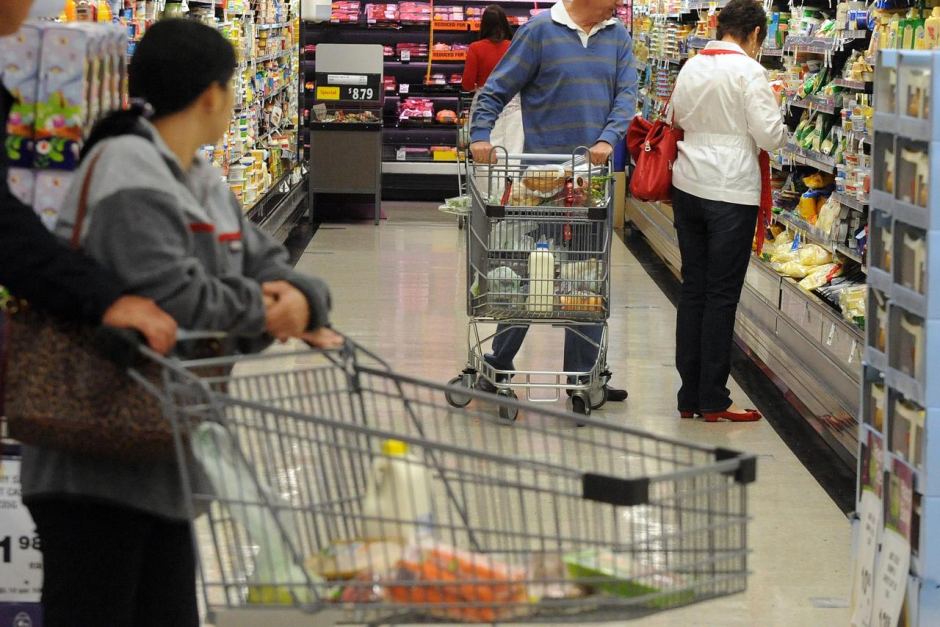 Shoppers urged to get in early this year ahead of rush
The Australian Retailers Association (ARA) is encouraging shoppers to hit supermarkets and other fresh food retailers this weekend and early next week to avoid the traditional last minute rush for Christmas groceries expected on Wednesday and Thursday.
Fresh food, perishables, alcohol, and other groceries, along with last minute gift purchases will be top of shopper's lists this week as Aussies stock up on food and beverages for Christmas entertaining, or to tide them over on Christmas Day when stores may be closed.
Australian consumers are expected to spend almost $19 billion on grocery items this Christmas, up 2.5 percent on last year. The ARA 's top seller predictions for groceries in the next week include boxed chocolates, confectionary, ham, turkey, seafood, chips, dips and crackers.
"The sharing of meals and drinks with friends and family is a huge part of an Australian Christmas, and as a result, retailers of both food and drink products fare very well over the period," Russell Zimmerman, Executive Director of the ARA, said.
"Fresh foods in particular, as well as alcohol are big sellers in the five days to Christmas, with many consumers also stocking up for Boxing Day parties and gatherings in anticipation of the day of no trade on Christmas Day.
"We recommend all consumers hit the stores early next week to avoid the queues that inevitably form in stores at this time of year and ask that shoppers remain patient as retail staff manage the increased number of customers," Mr Zimmerman said.
Seafood will be one of the most popular fresh foods, as Australians continue their tradition of a cold lunch to counter the warmer southern hemisphere weather.
Sydney Fish Markets is expecting more than 100,000 shoppers to visit the market in the 36 hours from 5am December 23 to 5pm December 24, with more than 660 tonnes of seafood, including 130 tonnes of prawns to be sold.
"Seafood is one of those items that cannot be as easily purchased in advance, but there are many seafood retailers who will be taking orders well in advance of Christmas Eve and Christmas Day to ensure customers don't miss out. We advise shoppers to take advantage of retailer's pre-order offers, whether for seafood, turkey or hams wherever they can," Mr Zimmerman said.
Source: Caboolture News