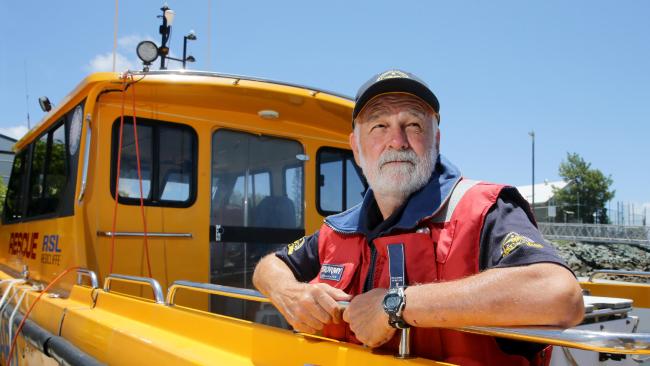 Redcliffe Coast Guard calls for community support to help pay for fuel used to help people in Moreton Bay
They are the superheroes of Moreton Bay, always there to lend advice or a tow when something does not go to plan.
But without community support, the Redcliffe Coast Guard's yellow boats might not be there the next time a boatie in distress needs them.
Redcliffe Coast Guard strategic development officer Robyn Hanelt said many people in the community were not aware the group had to fundraise to pay for maintenance, fuel and equipment.
The coast guard has two boats equipped to carry patients; Redcliffe Leagues II and RSL Redcliffe. "Last year our fuel bill was in excess of $40,000," Ms Hanelt said. "We used over 30,000 litres of fuel in our vessels."
Redcliffe Coast Guard deputy commander Peter Gough said the summer holidays were the busiest time of the year for the coast guard, with up to 200 boats on the water at any one time.
Mr Gough urged those who could to donate $10 to the coast guard to help with fuel costs. Regular boaties can also help out by signing up with Marine Assist.
It costs just $70 a year and means the boat owner will not be charged if they ever need a tow or assistance.
Marine Assist phone 0421 270 757 or email jan.tucker@coastguard.com.au. To donate, phone Ms Hanelt 0417 774 644.
TIPS TO STAY SAFE:
■ Always log on with the coast guard when heading out on your boat and log off when you return
■ Have all safety equipment including life jackets and plenty of water on board
■ Ensure the vessel is in good working order, the engine works and the battery is charged. This is especially important if the boat has not been used for several months
Source: Quest News