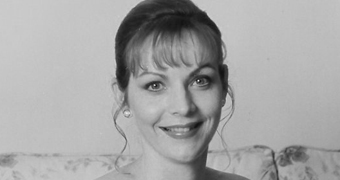 Queensland Government seeks advise on the Baden-Clay Case
Statement by Acting Attorney-General Cameron Dick
I have requested legal advice today about the prospects of success on an appeal against the decision of the Court of Appeal involving Gerard Baden-Clay.
Once that advice has been received and considered, a decision will be made as to whether an appeal should be lodged.
The Attorney-General must make a decision on any possible appeal within 28 days.
Earlier the Court handed down its decision
Convicted wife killer Gerard Baden-Clay could potentially be a free man within months, legal experts have agreed, after his murder charge was downgraded to manslaughter on appeal.
The Queensland Court of Appeal ruled on Tuesday that there was insufficient evidence to convict Baden-Clay on the charge of murder, as a jury had done following a high-profile trial in 2014, but sufficient evidence to conclude he had accidentally killed his wife at their home in Brisbane's affluent west and convict him of manslaughter.
The Court of Appeal will re-sentence him on the new charge next year, after submissions from both his legal team and Crown prosectors.
The Queensland Attorney-General is considered highly unlikely to appeal the bombshell ruling in the nation's highest jurisdiction, the High Court of Australia.
Advertisement
President-elect of the Queensland Law Society, Bill Potts, said manslaughter carried a maximum sentence of life imprisonment, however, he estimated Baden-Clay's lawyers would argue a jail sentence of seven and 10 years would be appropriate for an unintended killing.
He said given the one-time real estate agent's lack of a prior criminal history, it was not out of the realms of possibility a non-parole period as low as four or five years could be set.
Given Baden-Clay has been in custody since April 2012, it could mean he will be eligible for release as soon as next year.
However, both Mr Potts and University of Queensland law professor Heather Douglas agreed Baden-Clay's attempts to cover up his crime made it highly likely the sentencing judges would impose a longer sentence.
"Baden-Clay has already served three-and-a-half years, the court may consider he should serve longer, given the nature of his offending, his lack of remorse and what the Court of Appeal and jury felt was him not being truthful, and impose a significant period of time in custody," Mr Potts said.
"They may impose up to life."
Baden-Clay was sentenced to life imprisonment on the murder conviction with a non-parole period of 15 years.
Professor Douglas agreed Baden-Clay's continual denials he was involved in his wife's death would not bode well with the sentencing judges.
"Maybe one of the reasons the sentence might be longer is he has put the family and extended family through a lengthy trial, which is one of the factors the prosecution would be putting forward in terms of asking for a longer sentence," she said.
Both experts also agreed it was highly unlikely Queensland Attorney-General Yvette D'Ath would appeal the matter in the High Court of Australia.
Acting Attorney General Cameron Dick said in a statement released on Tuesday afternoon he had sought legal advice about the "prospects of success" of a counter-appeal, which the government has 28 days to lodge.
"It is actually open to the Crown to appeal this but it would be extraordinary for them to do that," Professor Douglas said.
"The High Court is the only place they could go and that is very unlikely.
"What is most likely to happen is that the matter will be heard sometime after January, he will be sentenced for manslaughter and I would imagine that would be the end of it."
While Professor Douglas expressed surprise that the Court of Appeal did not set aside the murder conviction and order a retrial to test the manslaughter theory before a jury, Mr Potts said it was not unusual.
"The Court of Appeal has the discretion to find the alternative verdict of manslaughter that was clearly open at trial and so they found there was no need for a new trial," he said.
"We must not forget there are three young children who have lost a loving mother and it is important, notwithstanding all of the legal concerns that surround this case that we do not lose sight of the fact that a particular family tragedy is still playing out through the courts."
Source: Brisbane Times & Sources