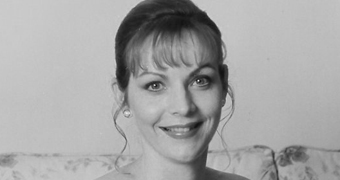 Public speak out for Allison in online petition protesting Gerard Baden-Clay appeal decision
The online petition urging Queensland's Attorney-General to appeal the downgrading of Gerard Baden-Clay's murder conviction had amassed more than 122,000 signatures when it closed yesterday.
Nicole Morris from the Australian Missing Persons Register will this week mail a print-out of the stack of the signatures, totalling more than 3200 sheets of paper, to Attorney-General Yvette D'Ath.
"I've printed out 110,000 [signatures] which took all day, and I don't want anyone to miss out so I'm going to print out the rest once I get more paper," said Ms Morris, who launched the petition on change.org following the Court of Appeal's decision.
"It's literally the weight of public opinion – which is very, very heavy."
Ms Morris said she wanted to produce a physical copy of the petition to show the scale of public disapproval.
"So they can see what 121,000 signatures look like and what the people of Australia think … instead of just hearing it," she said.
"I'll make sure the courier knows what an important document it is and to take great care of it."
Ms Morris said the petition was never about reaching a specific number.
"The idea was really to give Australia a voice and to allow people who had the opinion that the decision was wrong to say, yes, I think the decision that was handed down was wrong and I want to sign my name to that," she said.
"It was to give as many people as needed the opportunity to do that, so there was never a figure in mind."
She said it was "very much" a question of law, not emotion.
"The legal fraternity have said you can't look at the case from an emotional point of view – and I do agree with that, and I think we are absolutely looking at it as part of the law," she said.
"I think to suggest that Australia is reacting purely emotionally is doing them a disservice."
Source: Courier-Mail