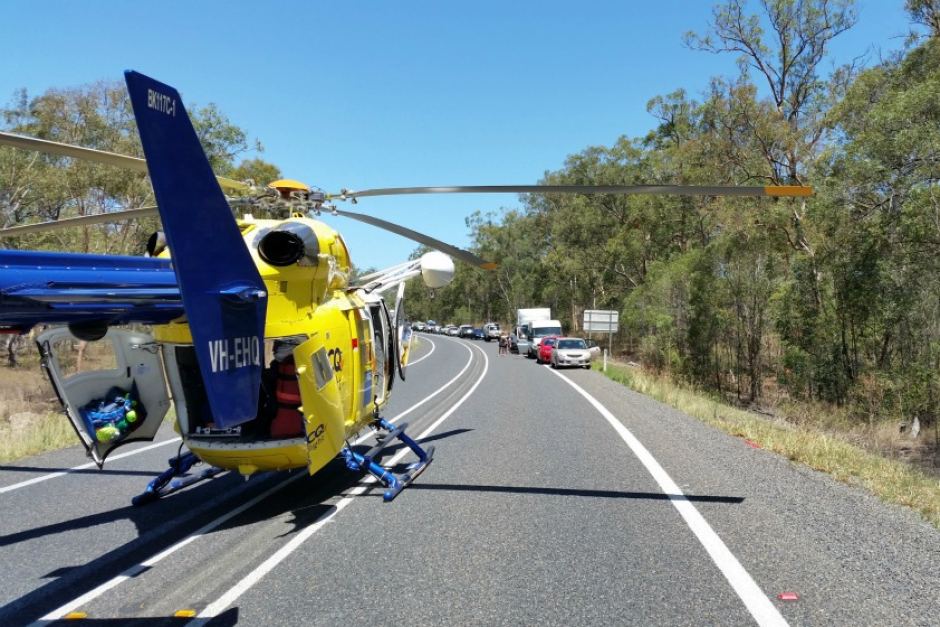 Police call for calm on Queensland roads this Christmas season
Bundaberg police say they are saddened that Queensland's first holiday road fatality happened in their region.
A 53-year-old man was killed in a two-car crash on the Bruce Highway north of Gin Gin early on Wednesday afternoon.
The Queensland Police Service's central region stretches from the Whitsundays to the Sunshine Coast.
The region has the state's highest road toll, with Wednesday's crash bringing the total to 67 fatalities this year.
Fatal Five causes of death and injury behind the wheel:
Speeding
Fatigue
Driving under the influence of drugs or alcohol
Not wearing a seatbelt
Driving while distracted
Police will be patrolling Queensland roads closely over the Christmas break, paying particular attention to the 'fatal five' causes of death and injury behind the wheel.
Assistant Commissioner Mike Keating said the number of motorists caught speeding was a concern.
A driver in Gympie was recently caught doing 134 km/hr in a 60 hm/hr zone.
"Every time you exceed the speed limit, you are increasing the risk of you, your passengers and other road users of being involved in a traffic crash which could result in serious injury or death," Assistant Commissioner Keating said.
"Road safety is everyone's responsibility and we want to make sure all Queenslanders arrive at their destination safe and sound."
The region's road toll is five less than this time last year, according to Peter Kolesnik, road safety director with Queensland's Department of Transport and Main Roads.
Mr Kolesnik said the drop could be attributed to several factors, including the wide centre lines introduced on sections of the Bruce Highway, which put more room between vehicles travelling in opposite directions.
Source: ABC News