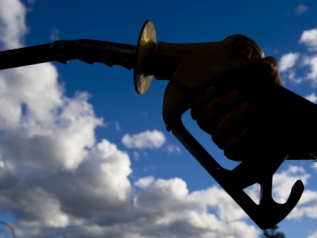 Petrol prices could hit $1 a litre by Christmas
Experts are predicting cheap petrol over Christmas, good news for those of us who struggle to stick to our festive budgets.
Queensland's motoring body RACQ has flagged a dramatic fall in the next few days, in response to the plummeting price of crude oil, which has dropped to the lowest level in almost seven years — trading at $37.51 a barrel this morning.
RACQ says petrol prices are likely to drop to $1 per litre this silly season, while its NSW counterpart is more circumspect.
The NRMA told Fairfax that while prices had been on an "unprecedented" downward slide this past two weeks, they would likely start to go up again soon.
Why all the fluctuations? It all traces back to the Organisation of the Petroleum Exporting Countries (OPEC)'s failed attempt to kill off the threat posed by the United States' shale industry.
OPEC is essentially a cartel made up of the 13 oil exporting nations in the Middle East, Africa and South America, which control 80 per cent of the global market. Saudi Arabia is the nation that wields the most influence.
Its member states impose production targets on the oil companies operating in their countries, which affects prices.
Fear of an oil glut have emerged after OPEC last year abandoned production quotas and decided to let market forces determine the price of oil.
While it was assumed that the US and Russian industries would falter due to economic woes and Western sanctions, this has not been the case.
According to CNBC, Russia, the United States and Saudi Arabia — the world's three main producers — have been adding more than 1 million barrels a day more to the market in the past year.
OPEC last week voted to keep pouring cheap oil into the market, allowing producers to export 31.5 million barrels a day instead of the previous limit of 30 million barrels, which had been in place since 2012.
This has brought about a five per cent slump in oil prices, with $2.77 (US $2) wiped from the price of a barrel of crude oil on Monday.
Commentators expect the price to keep falling in coming weeks, and will not start to pick up until next year or later.
Oil had already slumped about 40 per cent since Saudi Arabia led OPEC's decision last year to keep pumping oil into the market, in a bid to defend its market share against Russia and the US.
OPEC member state Iran has flagged plans to increase its output in what it has interpreted as a market free-for-all.
Source : Courier-Mail