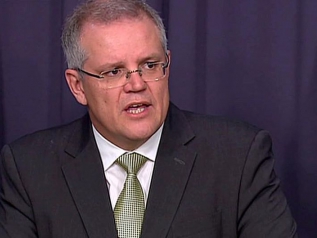 No pension test on family home: Morrison
The government says it has no plans to impose a pension assets test on the family home, despite a Productivity Commission recommendation.
The Treasurer has poured cold water on the Productivity Commission proposal to link the value of retirees homes-to their eligibility to get the Age Pension.
It would save the budget six billion dollars a year but Scott Morrison says the coalition's never ever policy hasn't changed.
Mr Morrison says the commission's report was to Government, not from Government.
'The Government's policy on this issue is well-known'.
'There is no change to the Government's policy', he told Parliament on Tuesday.
Source: Sky News