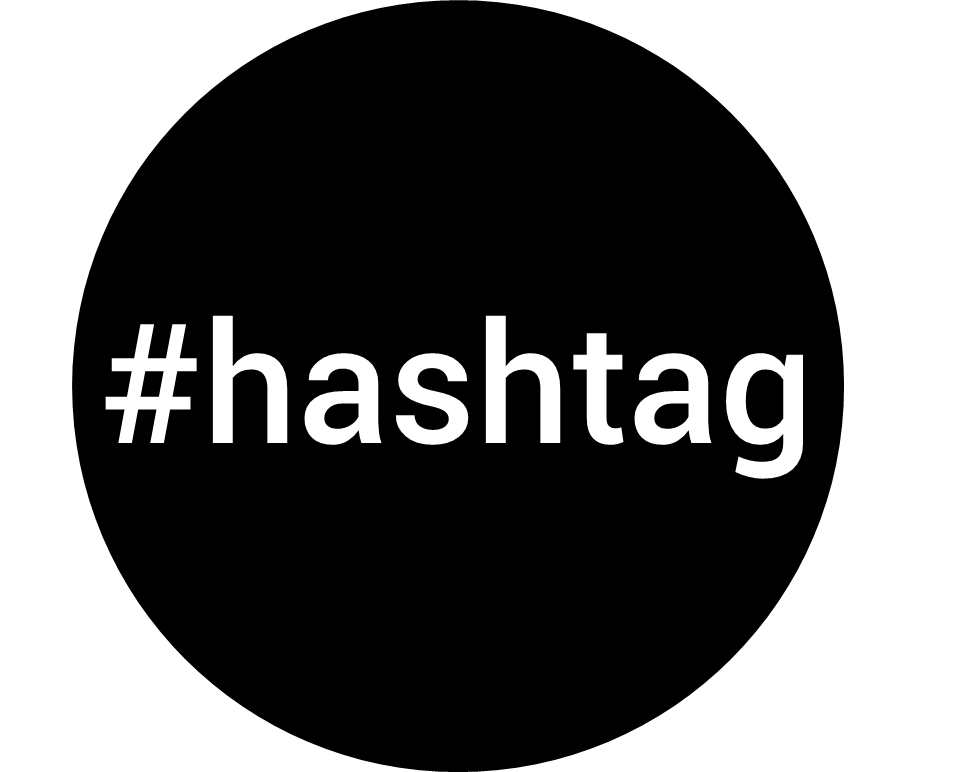 Nine of the most powerful hashtags of the year 2015
#JeSuisCharlie, #ParisAttacks and #PrayforParis
While not strictly a single hashtag, together these hashtags symbolised the world coming together after multiple terrorist attacks in Paris at the beginning and end of the year.
An attack on the Paris offices of satirical newspaper Charlie Hebdo in January, killing 12 people, led to #JeSuisCharlie ("I am Charlie") trending worldwide.
At least 129 people were killed in multiple terrorist attacks in the French capital in November, from which #PrayForParis emerged.
#BlackLivesMatter
Nearly nine months after the death in custody of 25-year-old Baltimore man Freddie Gray, #BlackLivesMatter has made the leap from hashtag to mass political movement.
The hashtag was originally created by three female activists, Alicia Garza, Patrisse Cullors and Opal Tometi back in 2012, over the killing of unarmed black teenager Trayvon Martin in Florida.
Black Lives Matter organiser Melina Abdullah calls it "the birth of a mass movement".
"We've been very intentional in making sure that there is no leader," Ms Abdullah explains, "so you can't buy off a single leader cause there is no single leader, right? You can't assassinate a single leader cause there is no single leader. We all bear the responsibility of moving."
#LoveWins
Same-sex marriage supporters took to social media to praise a landmark Supreme Court ruling giving gay couples in the United States the right to wed.
With the ruling in June, gay marriage will become legal in all 50 states.
#LoveWins was trending on Twitter after the historic decision.
#RefugeesWelcome
This year saw more than 1 million asylum seekers and migrants arrive on the shores of Europe, according to the UN — that's about four times the figure of last year.
After Austrian and German officials first authorised the entry of refugees from Hungary in September, both countries were flooded by thousands of people who had already travelled hours on foot.
A few hours after the announcement, the #RefugeesWelcome hashtag had emerged to show support for the incoming migrant population.
#IStandWithAhmed
Ahmed Mohamed was taken away from school in handcuffs in September after bringing in a homemade clock to impress a new teacher at his Texas high school.
"I made a clock. It was really easy. I wanted to show something small at first ... they took it wrong, so I was arrested for a hoax bomb," he said.
Support for the aspiring inventor surged soon after, with people including US President Barack Obama backing the Muslim schoolboy.
#BrusselsLockdown
What do you do when police request no-one tweets pictures of an operation happening outside your door amid a city-wide lockdown?
For Twitter users in Brussels, the answer was obvious — you obey the police request, help defuse tensions, and defy the terror threat by filling the #BrusselsLockdown hashtag with arguably the internet's most meme-able animal — cats.
After police requested radio silence regarding "various operations underway" in the country linked to a "terrorist threat", the internet responded in a way that only the internet can.
#YouAintNoMuslimBruv
A "quintessentially British" remark shouted by a passer-by who witnessed a knife-wielding man threatening people in a London Underground station "spoke for millions of British voices".
Footage of the man's eventual arrest went viral on social media, where another man can be heard shouting: "You ain't no Muslim bruv! You're no Muslim bruv! You ain't no Muslim!"
The response snowballed on social media, with many taking to Twitter to support the sentiment and its challenge of stereotypes surrounding Islam and terrorism.
#PlutoFlyby
In July we got a glimpse of Pluto as never seen before, after spacecraft New Horizons whizzed past the icy dwarf planet after a journey of more than nine years and 5 billion kilometres.
Its close encounter captured the first detailed images of the dwarf planet, revealing mystery dark spots, a light heart-shaped patch and a range of icy mountains.
They were the first images of Pluto larger than a few pixels in size, and the world responded accordingly using #PlutoFlyby.
#TheDress
Before February 27 this year, you'd have been forgiven for laughing off the idea of a dress going viral on social media.
And yet you would have been proven wrong, after The Dress sent everyone insane over whether it was black and blue, or white and gold.
(It was proven to be black and blue, in case you're still wondering).
Source: ABC News